When I cranked the boost to 35psi on the street it was breaking up badly, I had to gap the plugs down to 14. I dug up a crane ignition box I had laying around and that solved the problem. It s a fireball hi-6di2 and basically the competitor to the msd dis2. I haven't tested out the built in 2step with it yet but it should help a lot with the launch vs the link fuel cut 2step.
The throttle cable and throttle body adapter was rigged years ago. It's a stock cable with all the a excess laying out if sight under the intake. The adapter is a 45* with a tab to bolt the cable too. I was using both bolts but over the years I lost one and or stripped it out so one bolt gets it done these days.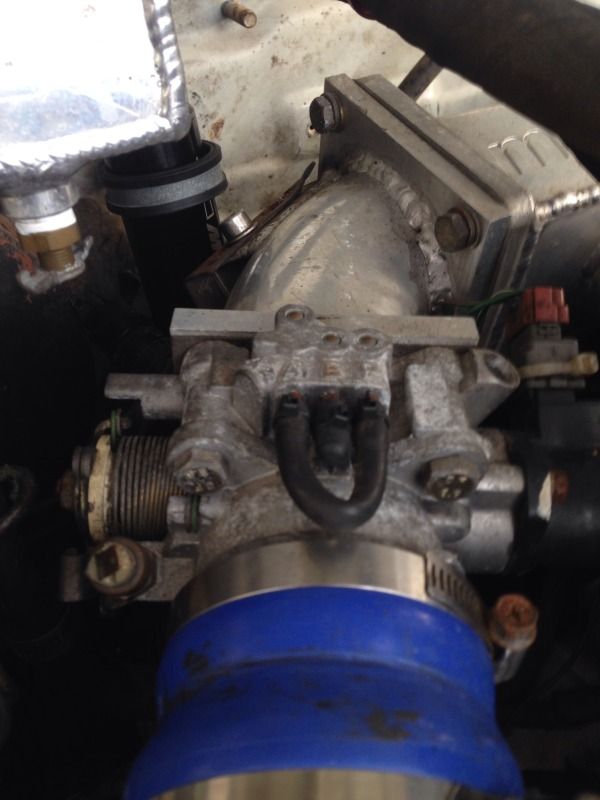 Here is some updated pics of the engine. I swapped back to my half size radiator because the scirocco got a little too close to a drill but when I was drilling a hole for the front engine mount. Also the car was getting hot in the staging lanes so I threw a thermostat in it.
I did some research years ago about the 4link and setup. I don't think it's all that important in the awd platform since the rear is doing half the work. My initial testing in front of the house had very little transfer to the rear and it spun. I adjusted it a bit and ended up with these settings. I currently have a wheel off to fix a dragging caliper (9s with a dragging caliper).