This weekend was a tough one, almost 20 plus hours of fabrication of bars for the installation of a 10-pt Rollcage.
I am using 1 5/8" chromoly tubing for the majority of the bars.
At first I wanted to go behind the dash for the A pillars, it would be very challenging to keep the heat in the car. Something that I was not willing to do, Thus the bars, come in front of the dash. These are as tight as we could make them, and In my opinion look pretty cool. The down angle that come to the floor is not very severe, and I think it will be plenty strong with the rest of the bars in there if an unfortunate event were to occur.
The main goals for the cage, were to have it as tight as possible to the lines of the car, yet be noticeable enough to make it look quite obnoxious as well .. you know the whole "WTF" Factor
.
On to the pictures
Clean up for the weld plates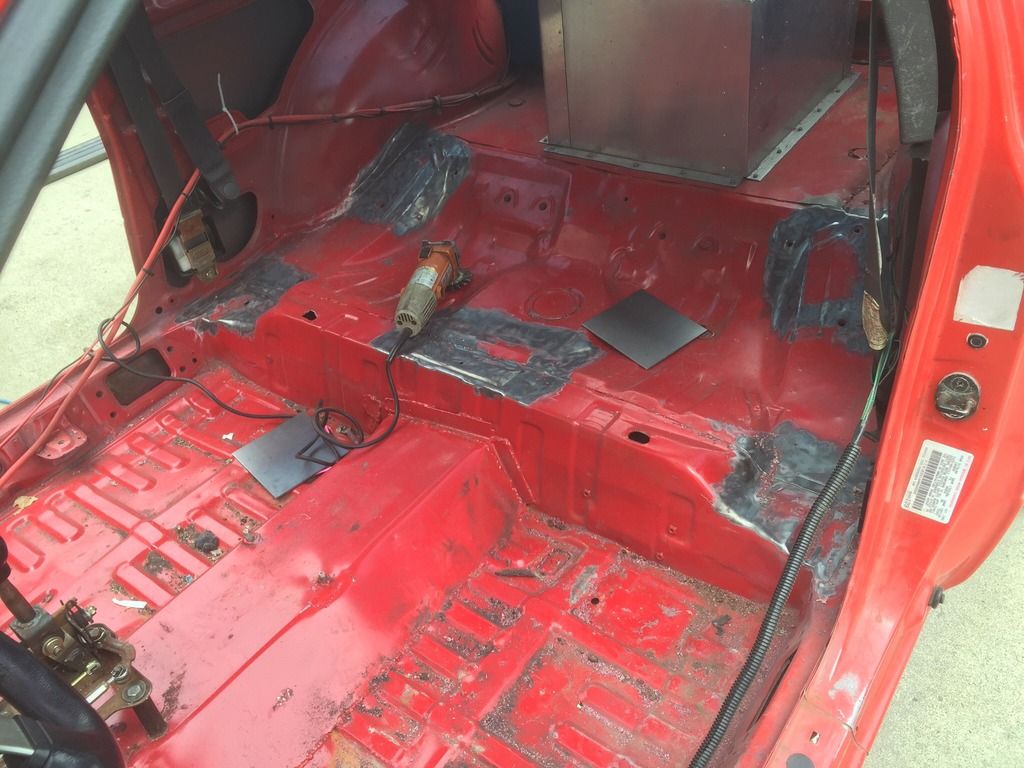 The bender of doom, the really large angles ( like 40 degree plus bends, where a real work out)
The A-pillar bars Which were a pain the math out. These were a little over 72 inches long, with multiple bends, including off-plane bends. The fun part was mirroring one side to the next.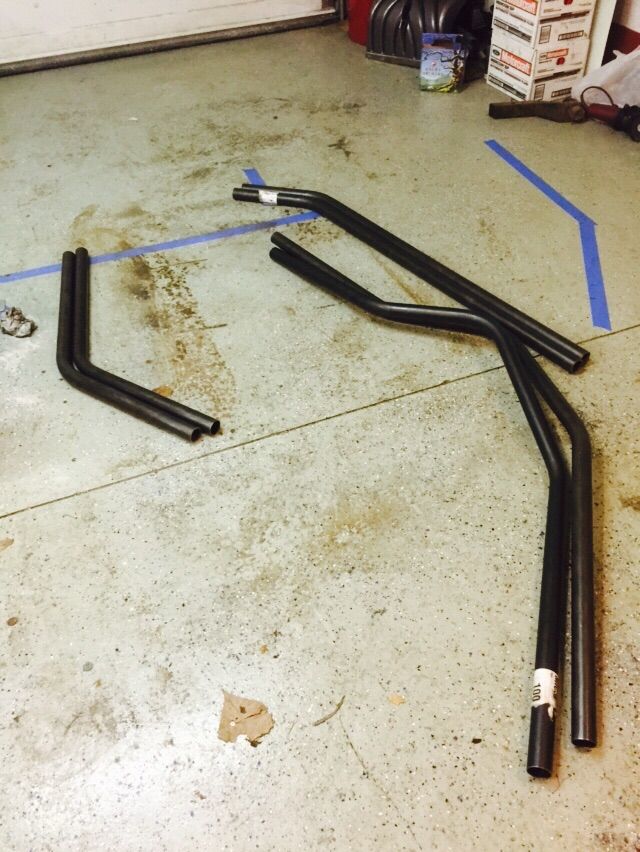 Main hoop with cleanup. Notice, how it is basically a square, this was done intentionally for a little extra clearance, for the swing outs and regular seat belts. Plus it allows for the A-Pillar bar to be quite high up on the hoop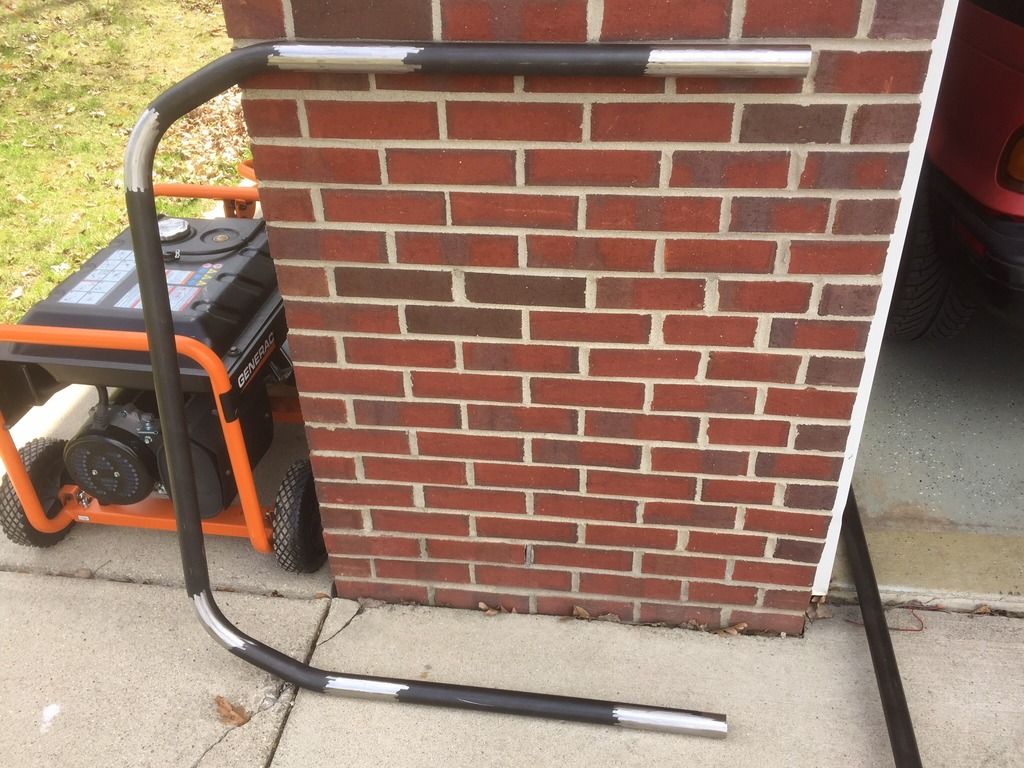 This header bar took over 3 hours to build as the notches had a bunch of compound angles in them. This was a total bitch of a bar, because the A-pillar bars were moving away from each other, plus there were bends in the Header bar too which further complicated the angle. At one point thought it was a total loss, but we were able to make it work. With some math-this notched up really well.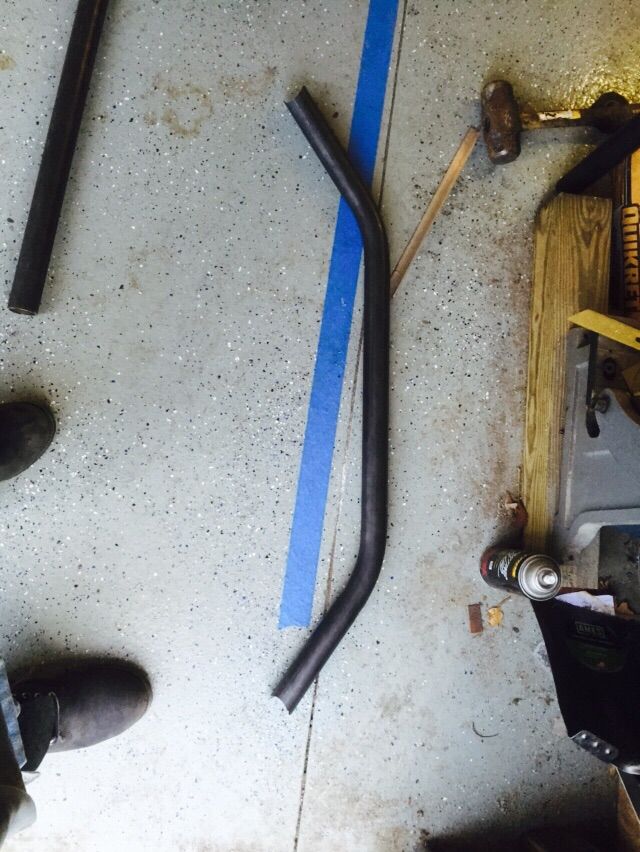 And what it looks like with the hoop and A-pillars tacked in. This will give a firm foundation for all the other bars to attach to.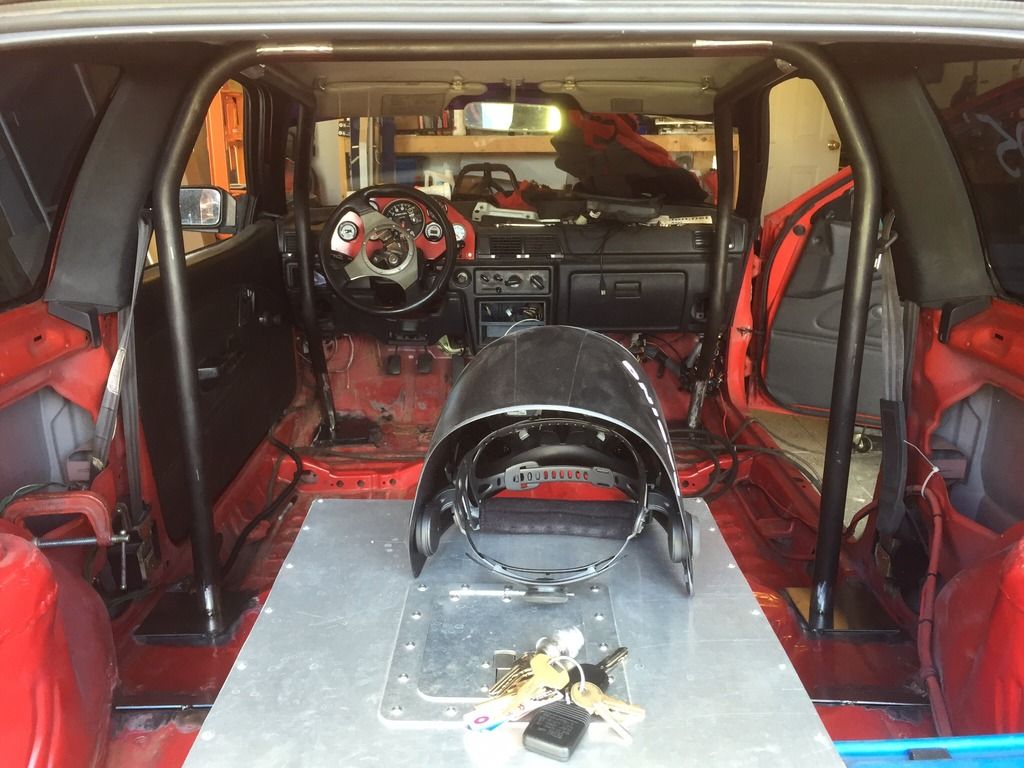 Side view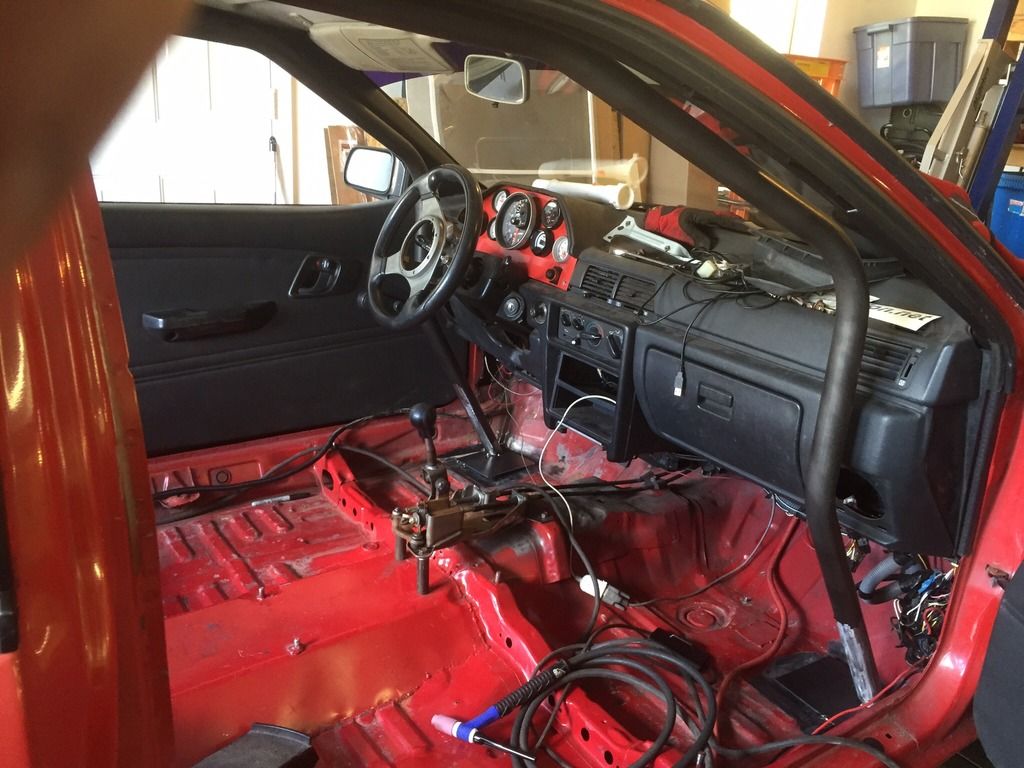 So all the bars have been bent up, including the door sill bars, swing outs and rears. I do have to notch all this stuff which takes quite a bit of time and then final weld everything in .Probably another 30 hours more to go before it is all said and done. The weight of chromoly bar and steel plate added to the car is just over 72 pounds. Enjoy