Okay so it's been a while since my last update. Quite a bit has happened in the past few days. But first I'll get to the little How-To on removing the left over sound deadening material.
Okay so you have all of the sound deadening out but you have all of this black sticky stuff left over.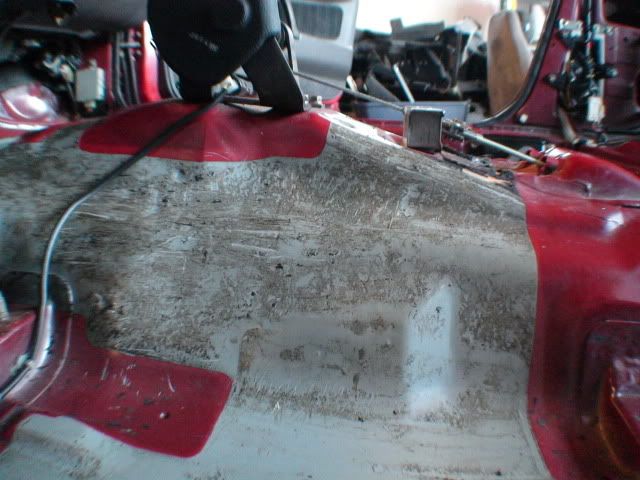 Well here is all you will need to remove all that crap:
That's right, just a can of good ole' WD-40 and a rag. All you have to do is spray down all of the area that the sound deadening was on and let it soak in. Just remember the more you spray the easier it will be to wipe away the leftovers. I let each section sit for about 30 mins. You should see as soon as you spray it most of it will start running down to the lowest point in the car. But the bigger chunks will stay.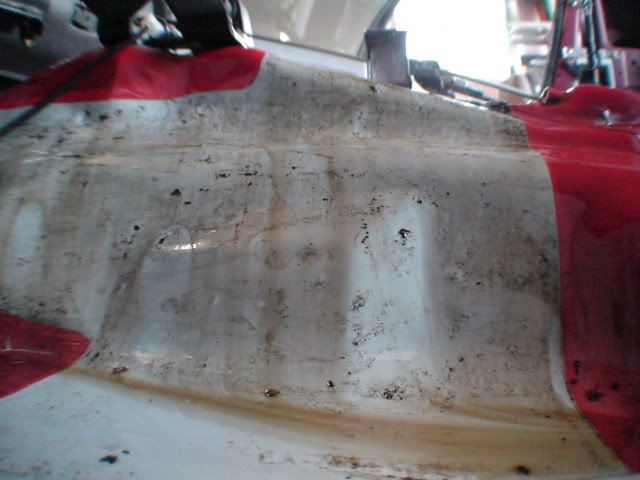 After about 30 mins or so go back and simply wipe up all of the Leftover sound deadening material. Some of the bigger pieces you may have to scrub but for the most part, it should all just wipe off…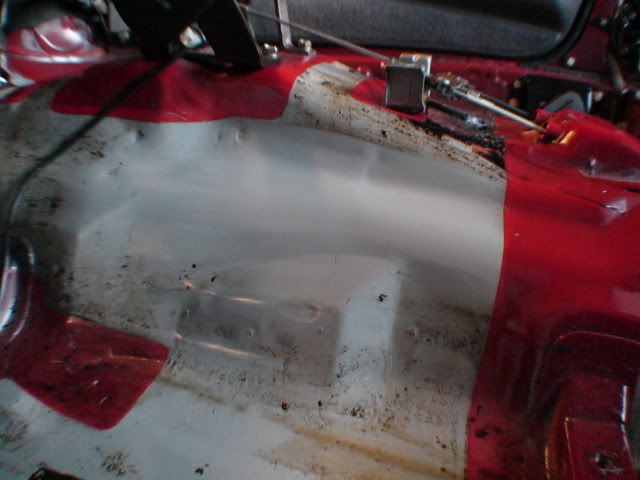 And you will be left with something like this.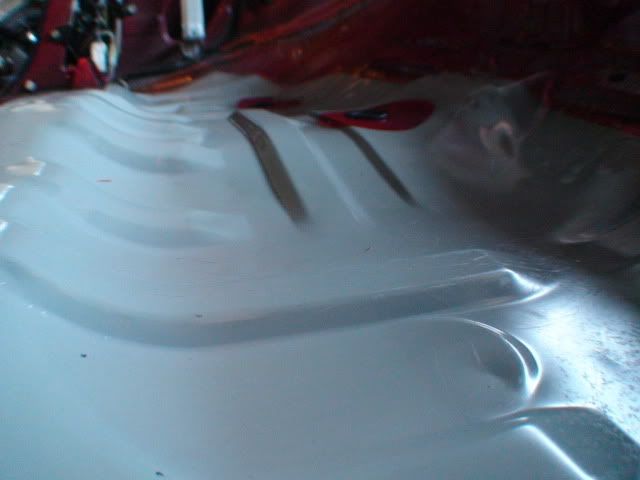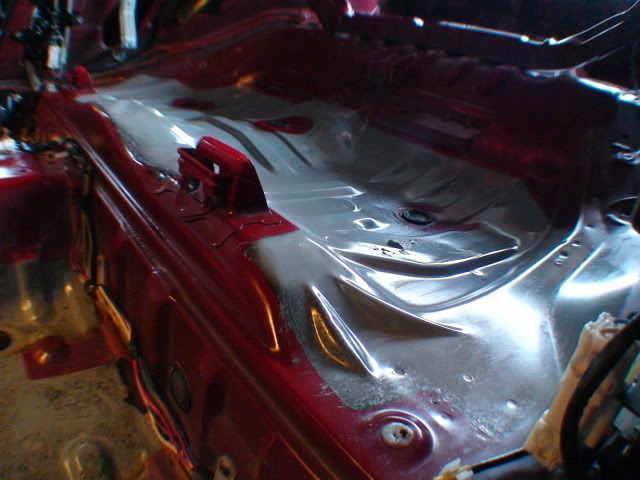 No wasn't that easy?
Okay now back to the tear down… I didn't plan on pulling the dash out, but it had to be done in order to take out the A/C unit under the dash. No It isn't staying out, actually almost everything I have taken out is going back in. This car is actually going to have A/C, after all this is Florida. But it had to be removed so I could pull the wire harness and get it out of the engine bay. So here's a walk through.
Started off with this(dash wise)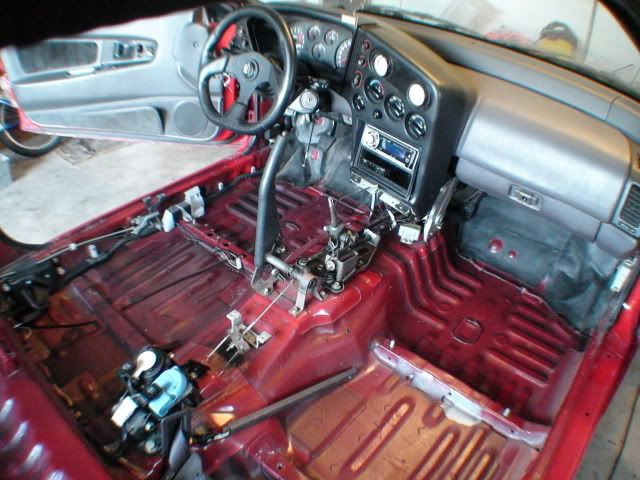 Got the actual dash out, then started taking out the A/C unit. As you can see, My buddy was hard at work…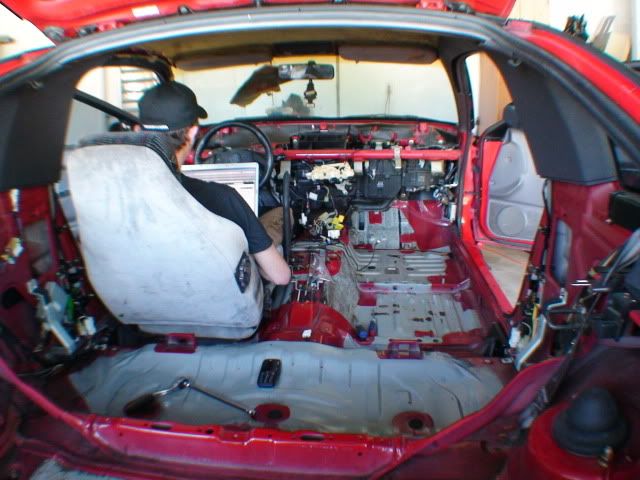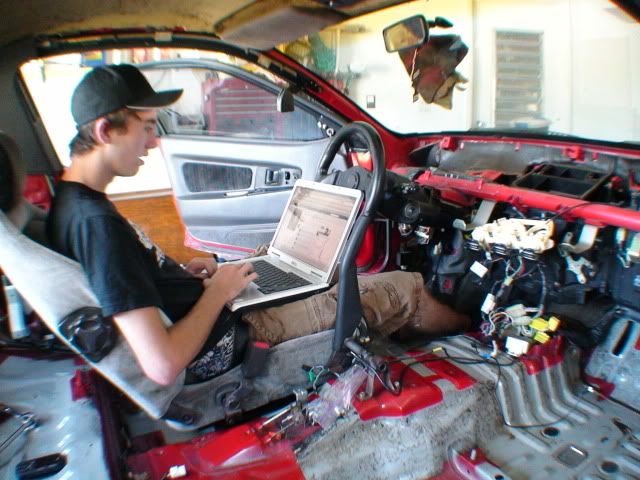 There was actually a rather heavy blanket behind it, on the fire wall, this weighed about 10-15lbs in itself. That was removed, along with all this…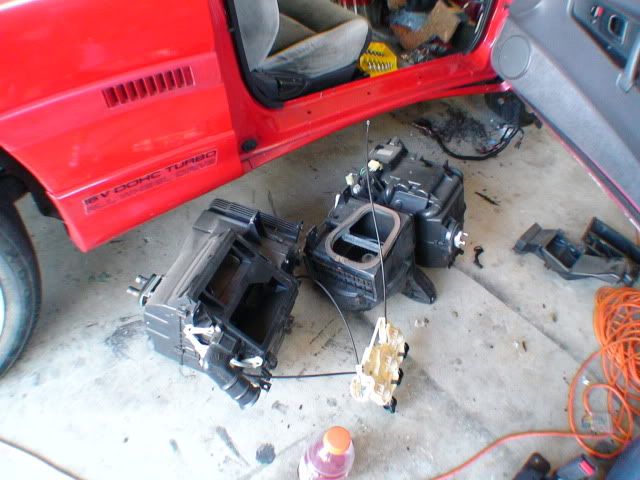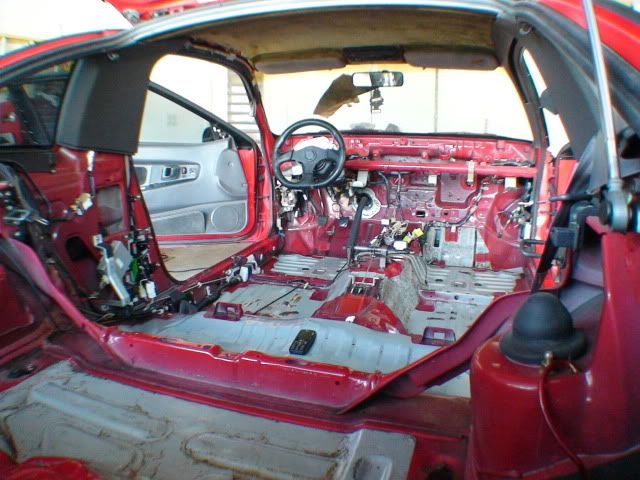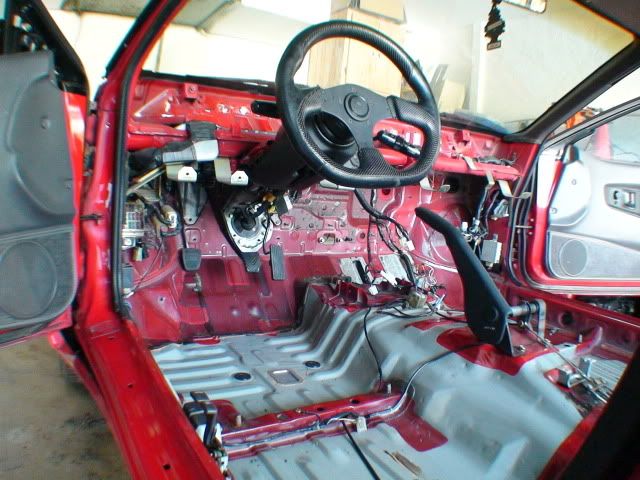 Then we removed the harness, clutch master cyl.,and the brake master and booster. Also removed the tranny mount that I forgot to remove earlier. And finished removing the brake lines, and fuel lines.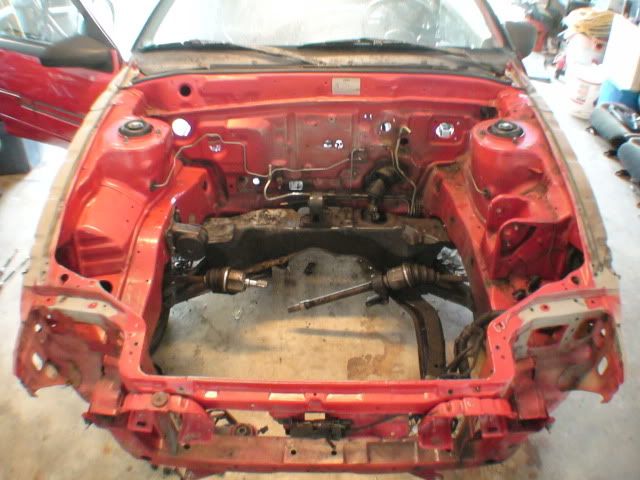 Then we rolled the car out into the driveway and cleaned the engine bay up good with simple green at a 1:1 ratio. Best cleaner to use before paint as it doesn't leave any type of oils or anything. Then we rolled it back inside and removed the entire front sub-frame. At this point there is pretty much nothing left in the engine bay.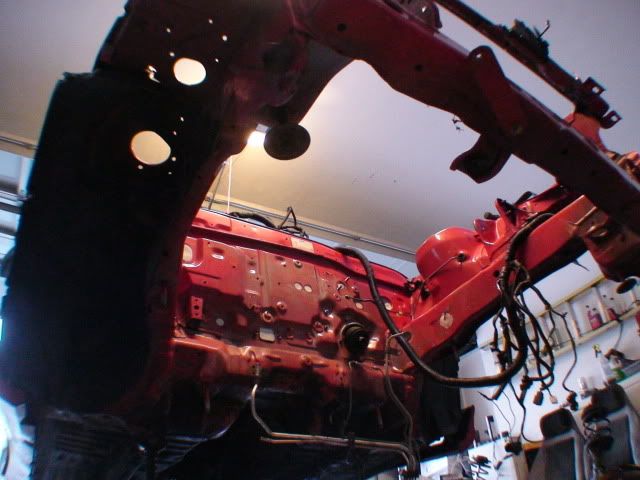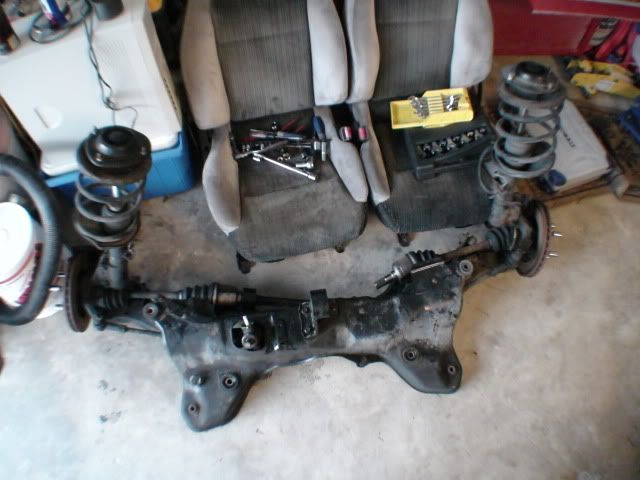 She is ready to start getting shaved, and prepped for paint! But as of right now the build is pretty much at a stand still until my friend brings his welder over so we can start shaving the bay. Then its time to paint!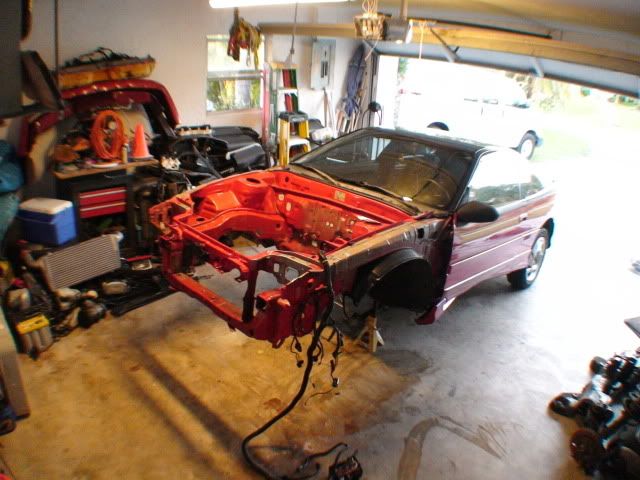 Oh yeah, I also scored a nice deal on a nice tuning setup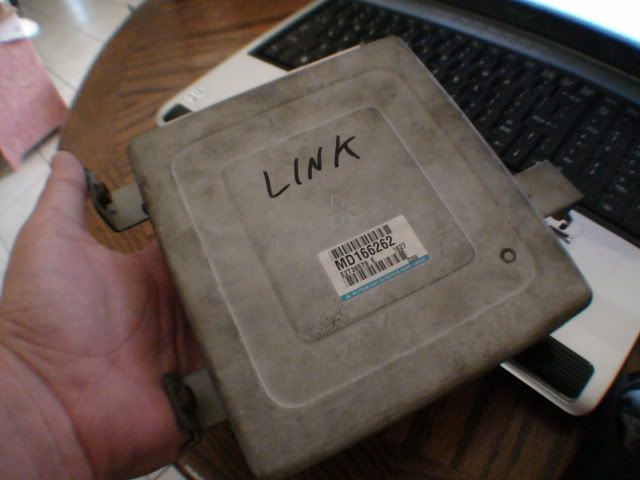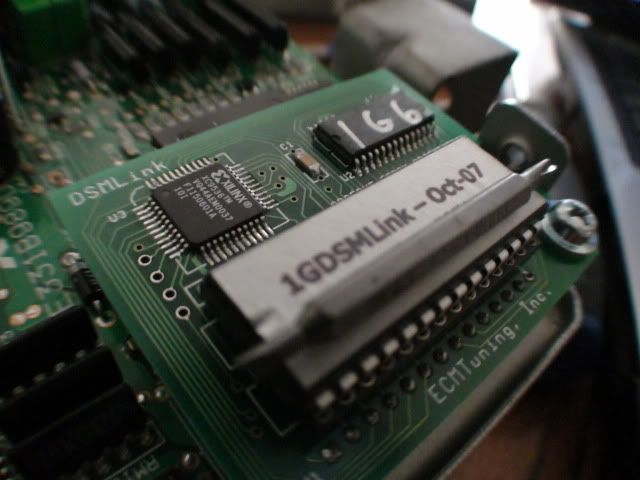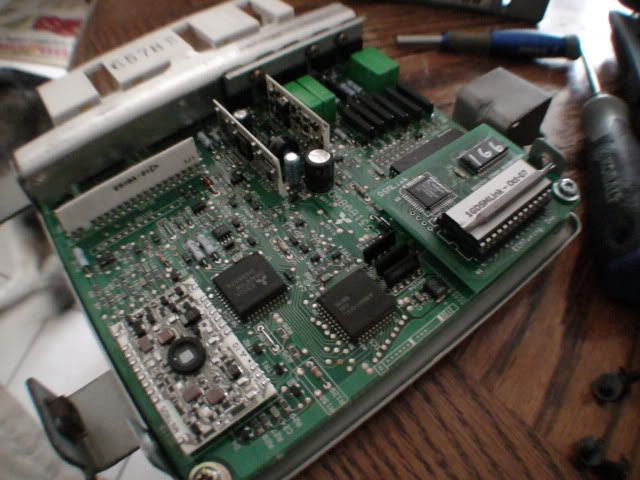 That's it for now, I'll update when I start shaving the bay. Hopefully I'll document it enough so I can do a write-up on that too.
Later