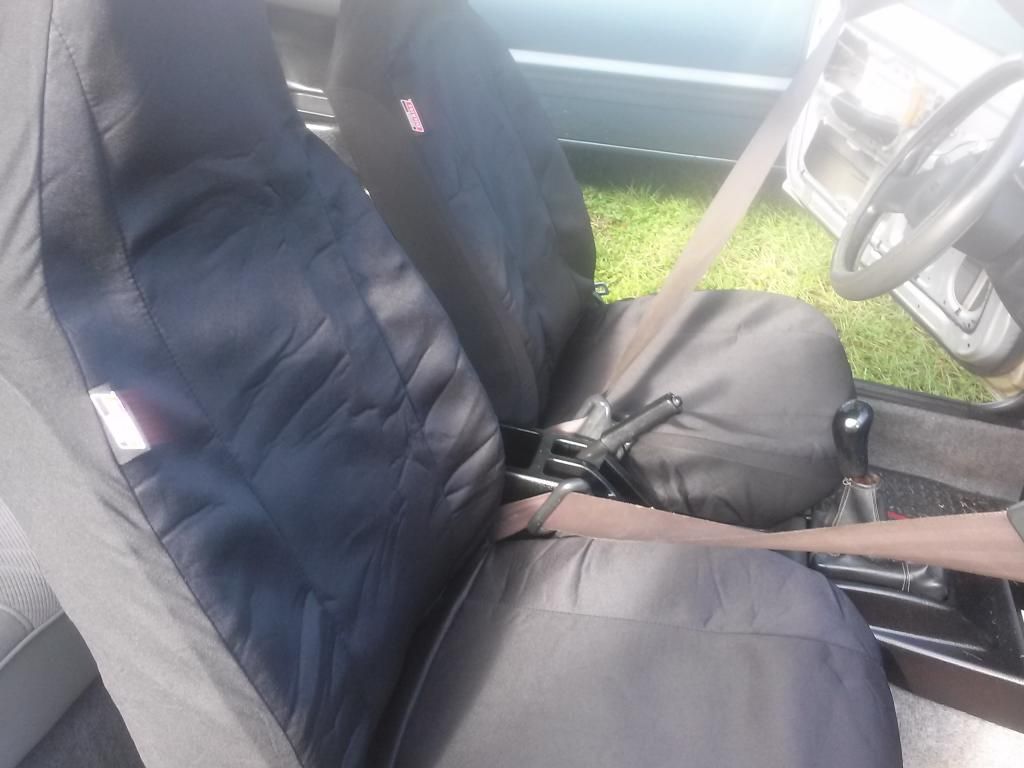 So, I got some seat covers last night. $20 for some plan Dickies brand.
The fitment is a little loose but it looks tons better than the ones that were on it.
Whatcha think?
I'm getting the tops of my door panels re-upholstered. Thats why they are off the car.
I'm gonna get some actuators and install them while I have the door panels off so I will have keyless entry in the future.