Picked this little guy up from Colorado springs (more on that adventure here:
http://www.4g61t.org/forum/viewtopic.php?f=101&t=38719
)
Thought i would start a progress thread, as when i see other progress threads, it often gives me motivation. (started from the bottom...)
Here is whats been done, since picking it up:
Replaced the new stock clutch
With ACT 2600 (DSM), as the PO's clutch slipped horribly. Also installed fidanza flywheel while in there.
Took it to the track, and did some shakedown passes. 14.2 was the best ET and 106 was the best MPH.
Massive radiator flush of stop leak/ whatever else junk was in there. PO used a lot trying to fix bad water pump and put a ton of stop leak in (enough to render the heater useless) :shock:
Full flush and bleed of clutch and brakes
Entire front end replaced, seals, belts, water pump, tensioner, and pulleys.
Put in a set of FP2's while i was in there
Replaced intake piping with a much better flowing setup
Ditched the PO's nonsensical hot side intercooler piping (small, went under the car, smashed to fit, worm clamps). Beaded the pipes, and now it flows much better, with no more blowouts.
Heater hose started leaking, PO had replaced with wrong hose, and it was rubbing on a engine hoist mount. New, correct ones installed, along with 180 thermostat, cap, and upper and lower radiator hoses.
Replaced stock, large fan with slim SPAL one.
Replaced tophats on front suspension.
Got some tuning done on it.
New high pressure FP internal wastegate with MBC
To do:
Fab up rest of CAI.
Figure out suspension
Find wheels to fit slicks on
Possibly an LSD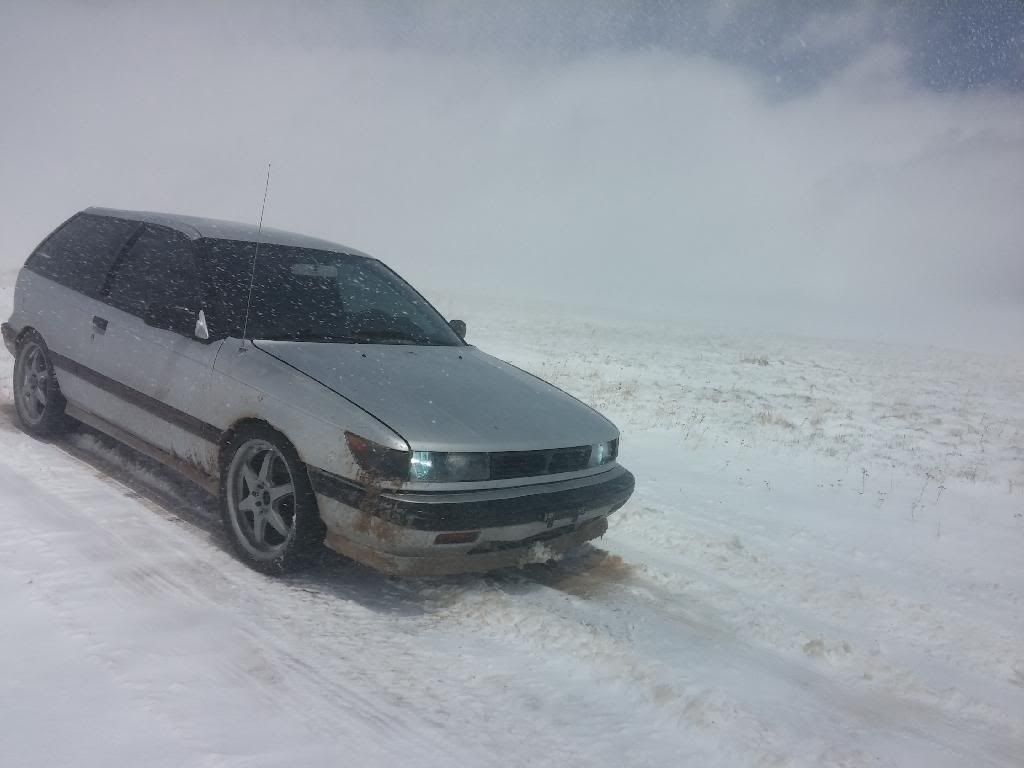 Original setup: