Progress..
Adding to the list:
Small 16g turbo done
ported evo3 manifold
Mishimito Front mount and piping complete
Maft installed with GM maf
440cc injectors
90 Dsm EPROM ecu
Civic Half radiator located with hoses
Large SPAL fan with 185* wire kit
So far it idles great, test drive soon to follow.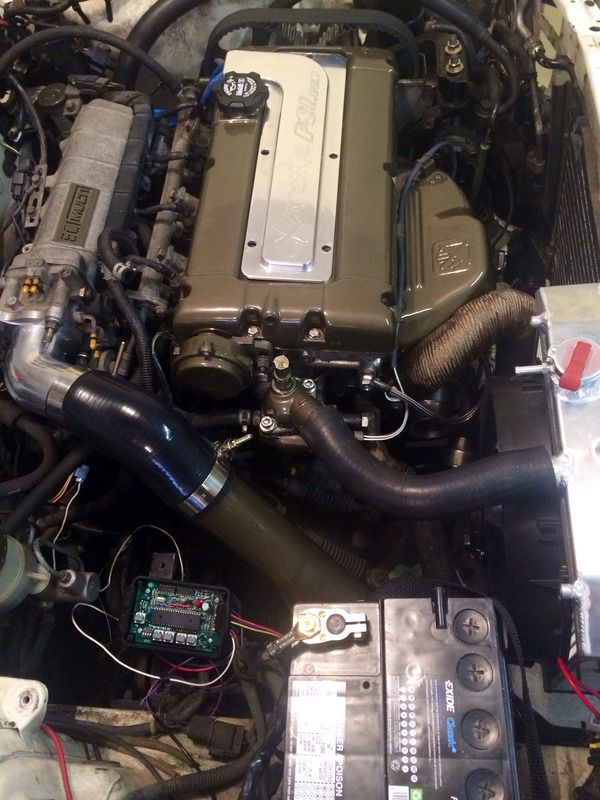 _________________
89 Mirage Billet 20g 63t 12.4@120 417whp 400wtq @ English Racing.
89 Colt GT E316g
06 Silverado SS
07 ZX6R