Conquest subframe and rear delivered today. (Thanks again to Craig)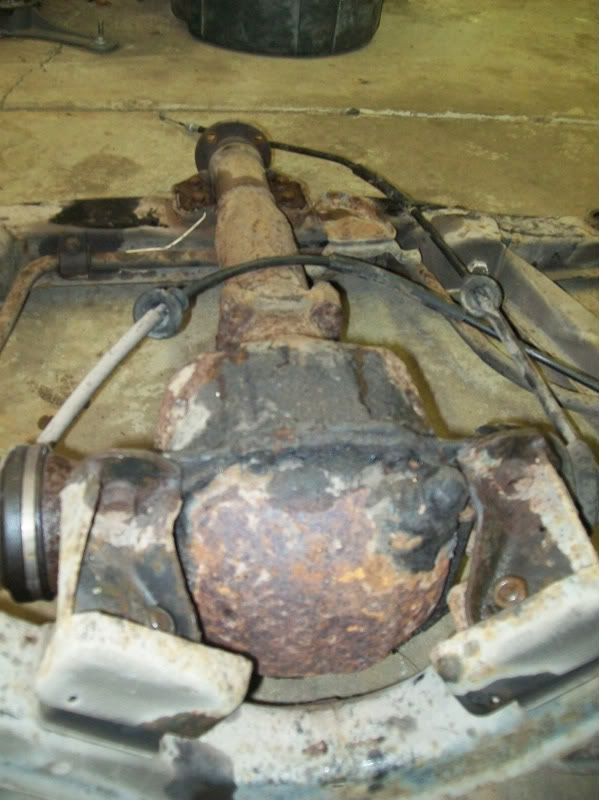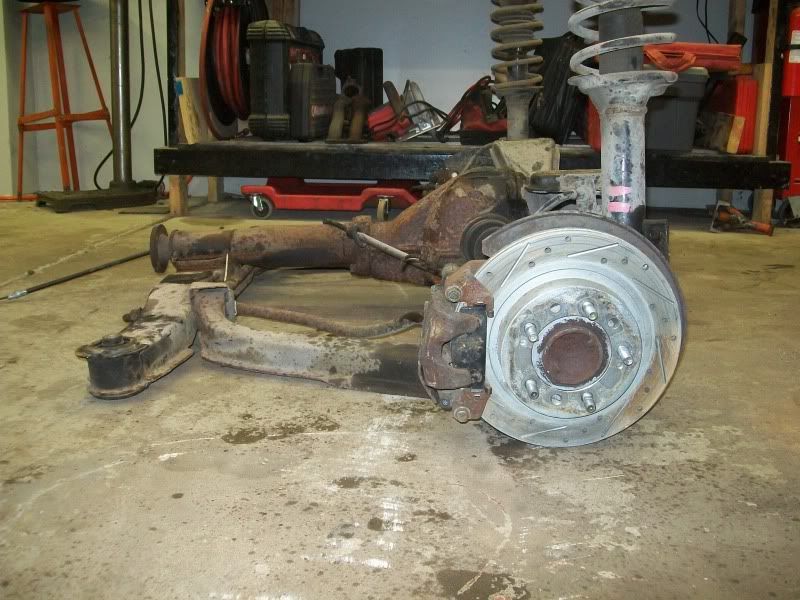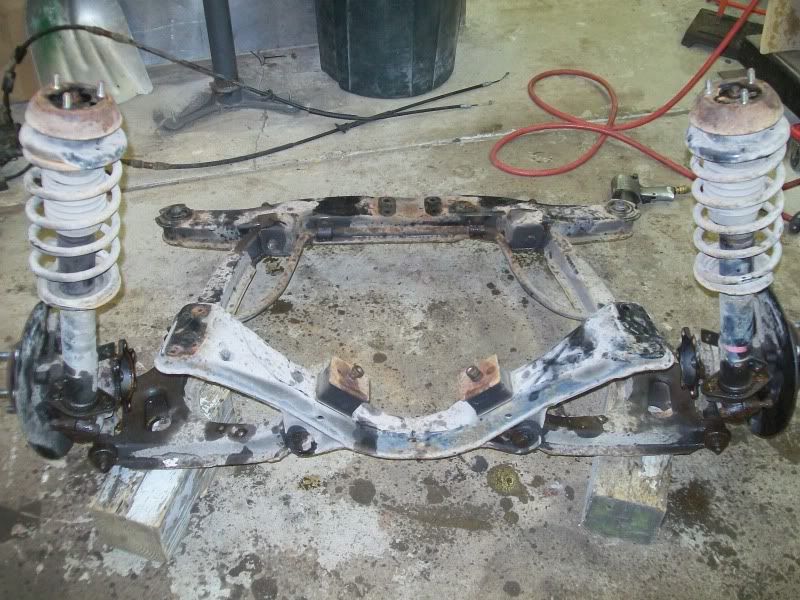 As you can see here the difference between the 1g axle and the Quest axle.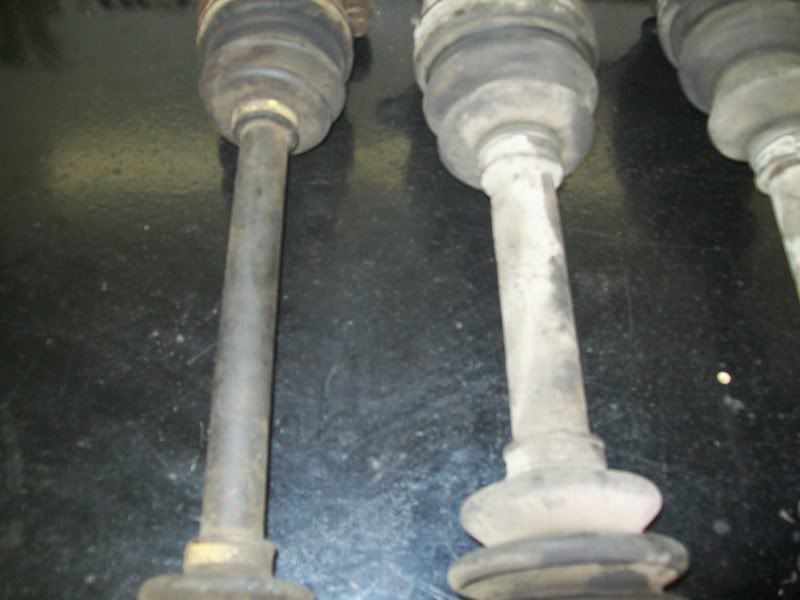 I was also able to get some pretty solid measurements from hubface to hubface. (without the rotor)
Conquest = 56 1/4"
The colt axle = 59"
Ford 8.8 solid 58 1/2"-59 1/2"