Alright! Had a late night last night and didnt wake up till late. But I still finished everything I wanted to get done.
Cut off my crooked brackets, cut some new ones. Fixed the welder and welded the new ones on. THE RIGHT WAY this time lol. Also mounted the rear and axle's and threw it up under the car. Mainly because I wanted to see it in its home, and the other 5% was to get the damn thing out my way lol
Everything came out way better then I had hoped. And it looks damn good under the car! As for the sway bar mounts, I decided against using wheel studs and tacking them in. And just used dome grade 8 bolts instead. So if they for some reason shear off its a simple fix. No cutting, grinding, and welding. Also don't mind the rusty hardware. Going to get some new shiny stuff before its all said and done. Picture time!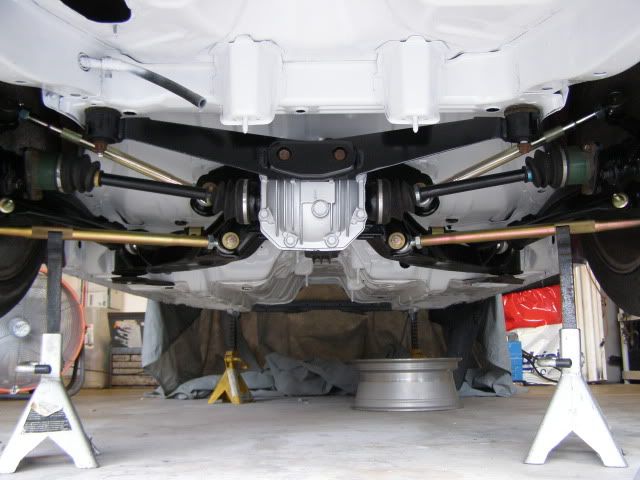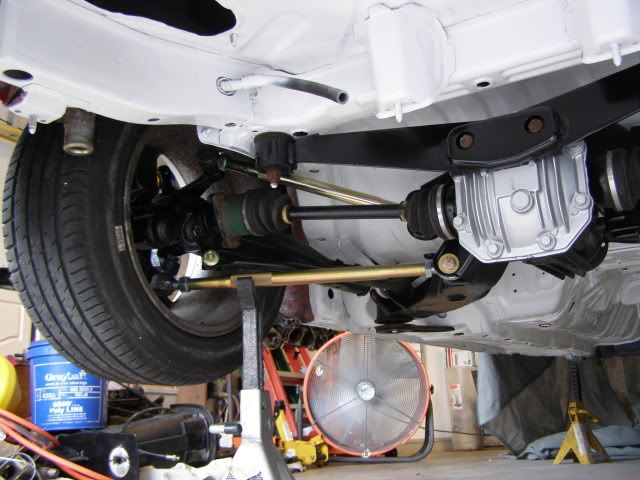 And here is the mount.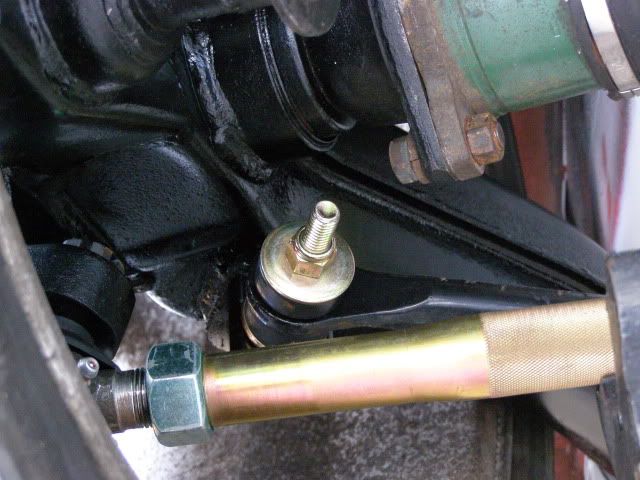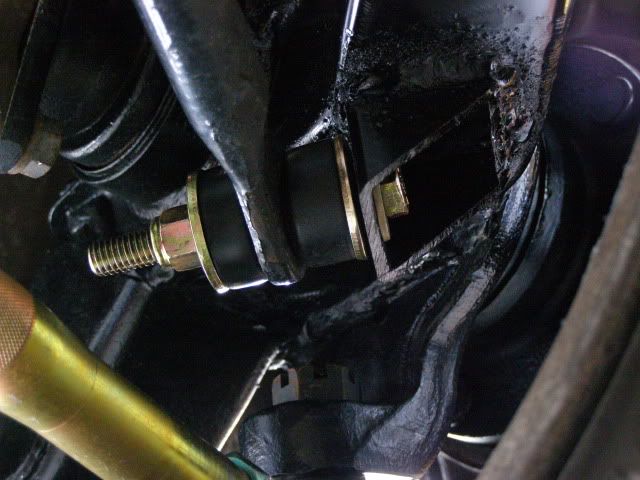 If anyone has any questions about anything feel free to ask. And if you want more pictures of how it is set up I have plenty!!