Well it's been a few weeks so I guess I will fill everyone in on what I have done.
Sanded down the entire engine bay again, and sprayed the last coat of primer. No pics of that though. kinda boring.
Got the pistons on the rods. Being able to have standard wiseco's next to the 1400hd's definatley makes me happy I upgraded. They are two completely different pistons. night and day. Here's a few pics of everything.
Here you can see the difference in the wrist pins.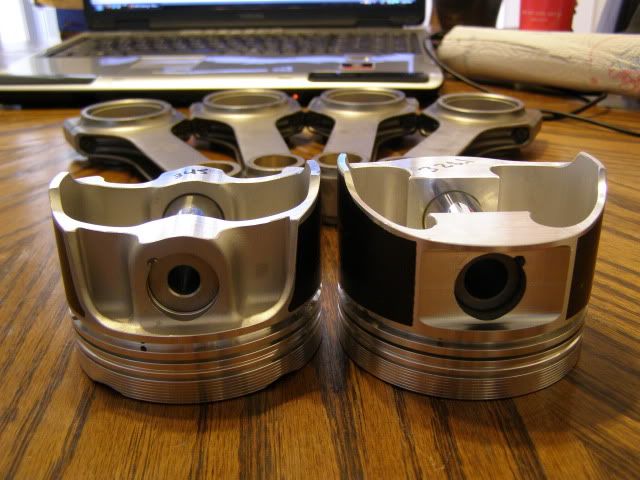 As you can see the skirt design is completely different. Alot more material added for strength. but as you can see its also added weight =/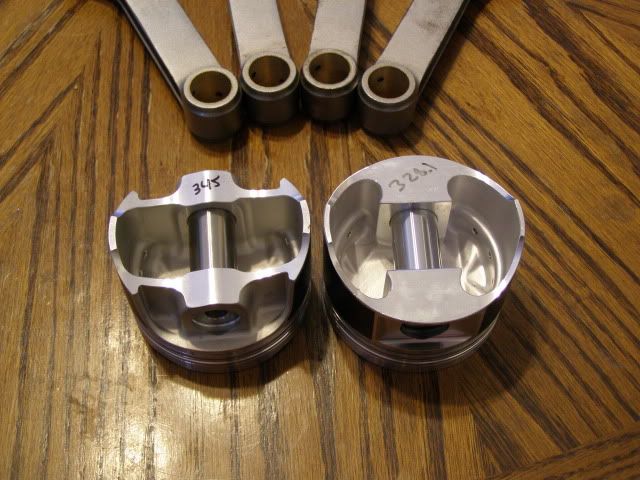 And here it's kinda hard to tell. but the top ring land is actually thicker. as well as the larger valve reliefs for oversized valves and very large cams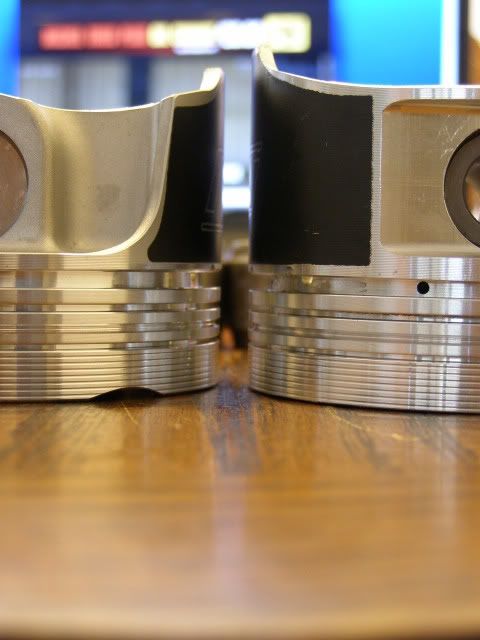 All together ready to go in!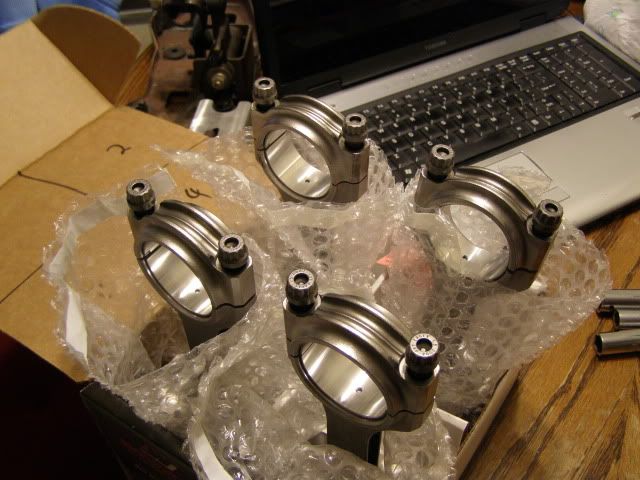 Got the crank in the motor as well. Everything was perfect, got the rings all filed to what I wanted them at. Threw the pistons and rods in to check rod bearing clearances. Tighten them to spec, loosen them. Go to take them out, and cyl #1 rod cap is stuck... I was confused and had a hell of a time getting it off.
Turns out the crank is messed up. Here are some pics. The #1 rod journal is weird, the side walls hit the rod cap on the edges, But only on the outside of the crank. The cap can rotate around the journal fine till it gets to the outside. I have tried every rod/cap and the all do it on this cyl. I havent got a straight answer as to what caused this but anyone with a theory please lmk.
Here's a good journal for comparison.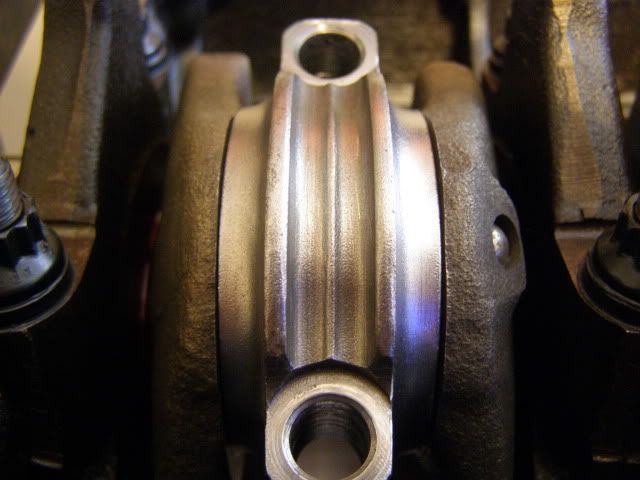 And here is the bad journal.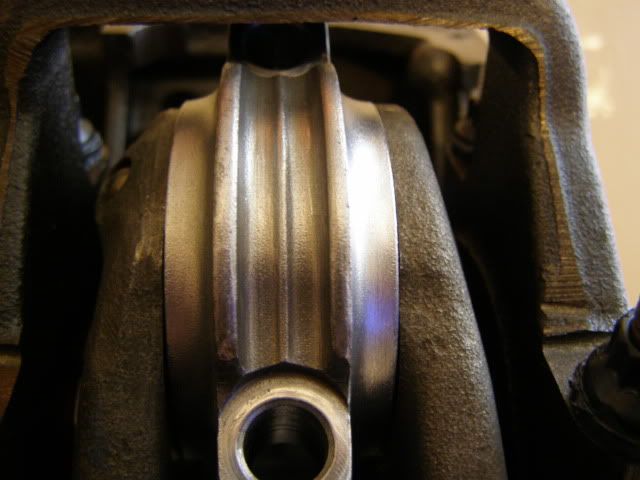 I have more detailed close up pics if anyone wants to see.
Needless to say, this has me pretty well p***** off. So I haven't touched the car until tonight. And all I did was take the crank out and put it in a bag.
But I have ordered a few goodies. I got some Cam gears. I bought Skunk2's mainly because I don't want "blingy" cam gears. these are plain and I like the design.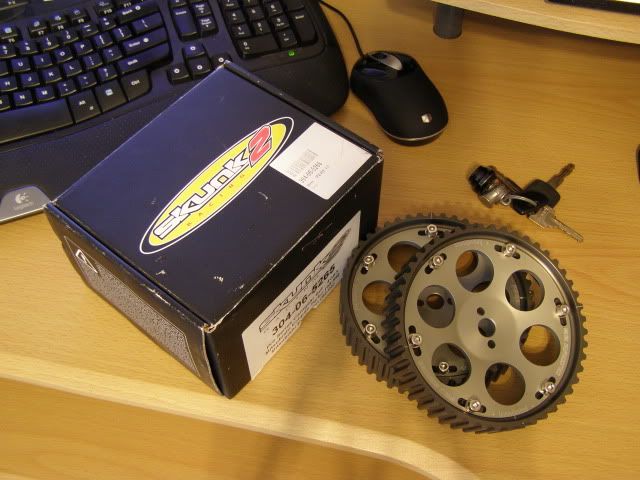 There are a few other things on their way as we speak. But I will wait till they get here to "release" what they are to the public. lol
Hopefully tomorrow or Friday I will be able to stop by the machine shop and see what they have to say about the crank...
I'll be sure to post pics of the new stuff when it comes in.