Alright I guess its time for a small update. I was feeling pretty lazy today so I didn't do much to the car. But for some reason I felt like painting the interior. So I went out and start removing everything from the back seat, back. I didn't take any picture of the rear stripped but oh well. Sorry =/. I then sprayed everything with simple green and cleaned it up really well. then sprayed it again and went it it with some 400 grit to rough it up a little and clean as i went. Then I went and got some more of the white that I used for the under body and started going at it. Let me tell you, this was the most awkward, annoying thing I have done so far. All of the little holes, brackets, and weird angles that you have to do to get everything.
Yes, the car is getting full interior so I could have just done the floor and be done with it. but, like I have said. I don't want anyone to be able to tell the car was originally red. So EVERYTHING has to be done. Plus later on when/if it turns into a track car or just not a daily driver. It wont look ugly when I strip it down to its birthday suit. With that said, I know you all wanna see pics...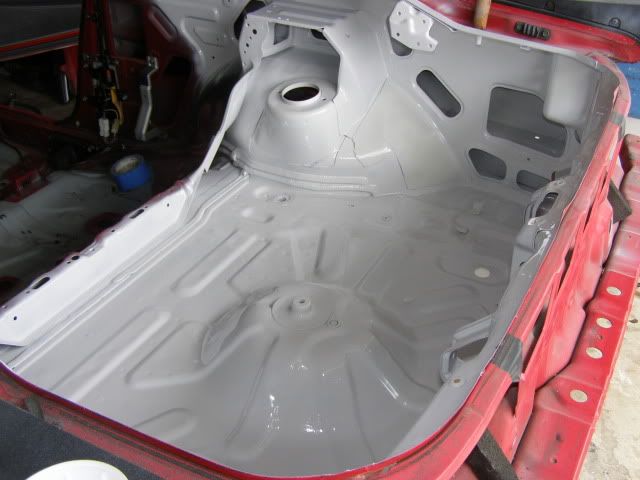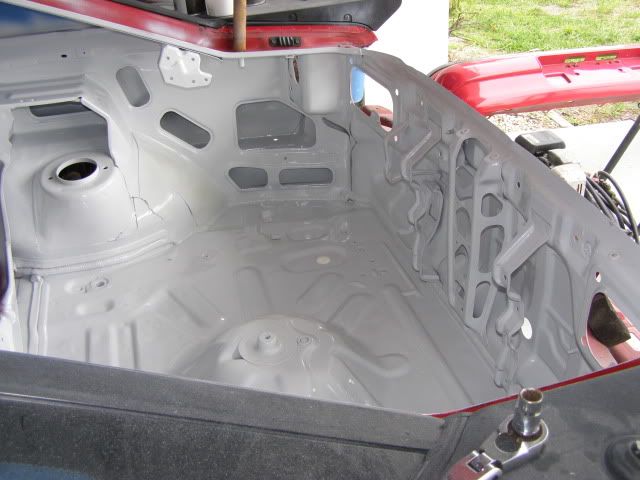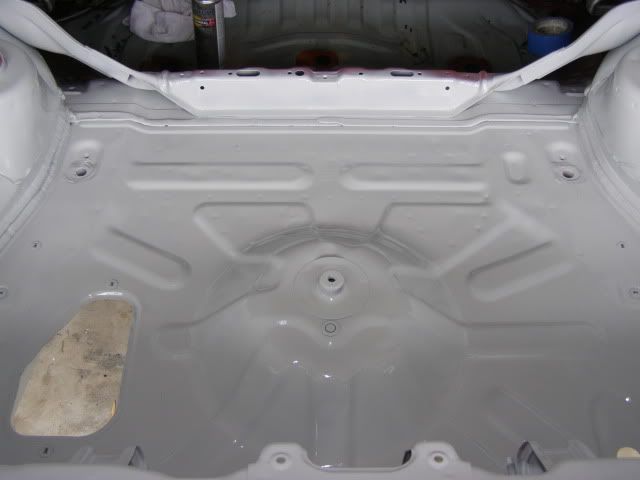 And FYI the red you see at the top of the rear is not red paint. it is the reflection of the red hatch in the glossy white hotness.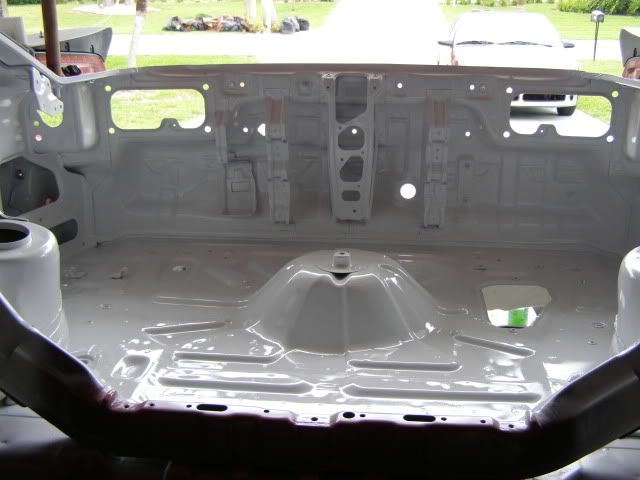 I also got sick of trying to imagine what everything was going to look like so I decided to "mock up" everything...
And before anyone says anything about the head. Heres a pointless little story. A friend of mine had a head at his house that was Painted green. I guess it was given to him from a friend of his that saw it on the side of the road where someone was throwing it out. The person told him "well the damn thing was green so I figured it must be for a honda", well unfortunately it turned out to be a 4g head. So he gave it to me. It is for mock-up purposes only as it has some major detonation scars. I like to throw this thing from time to time too, so it also qualifies as a stress reliever. Here is the sweet hole in the bowl.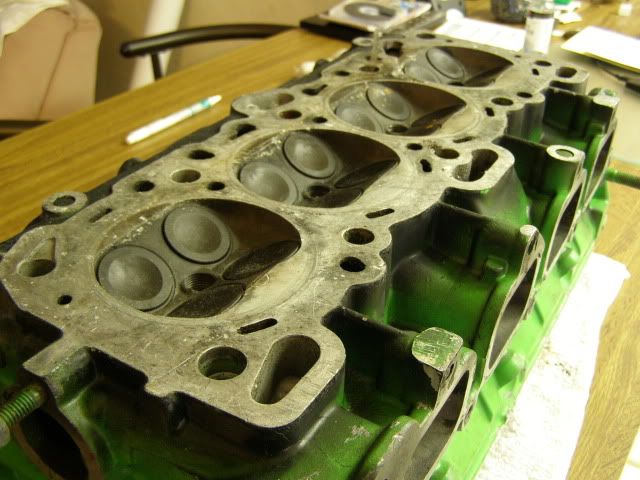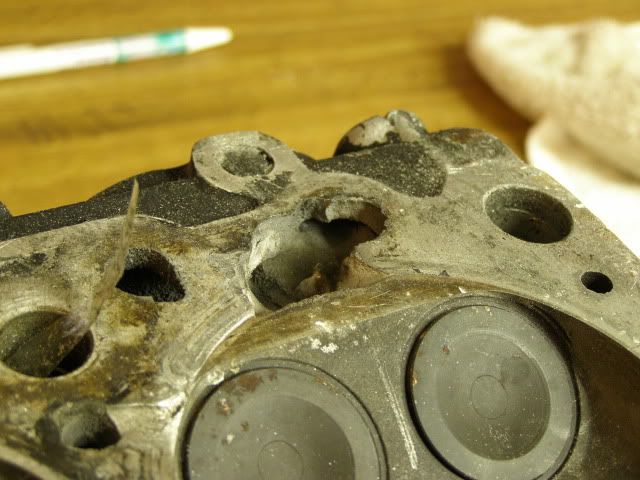 Here is everything just hanging off the head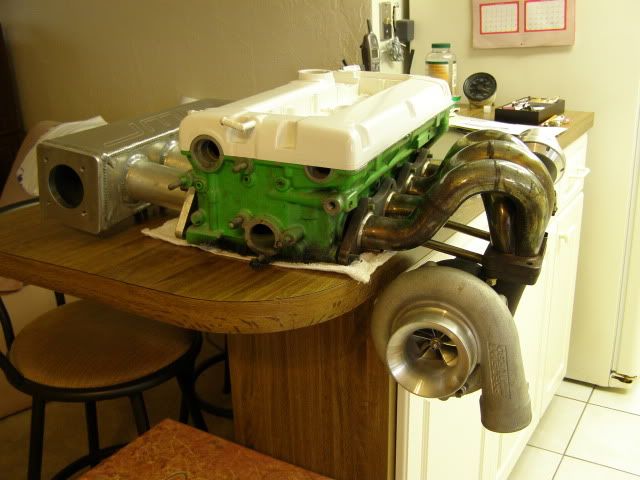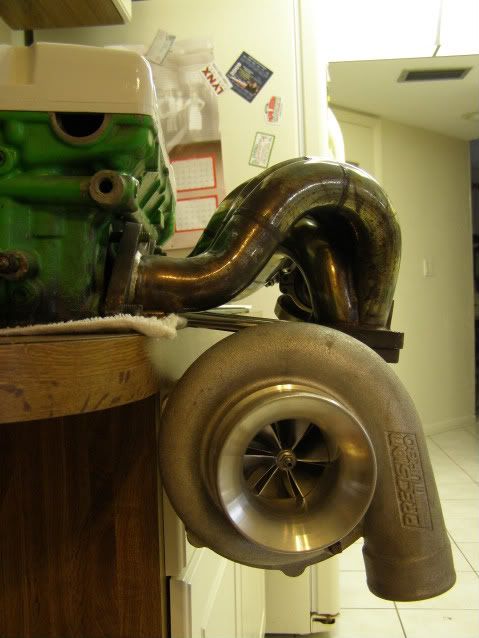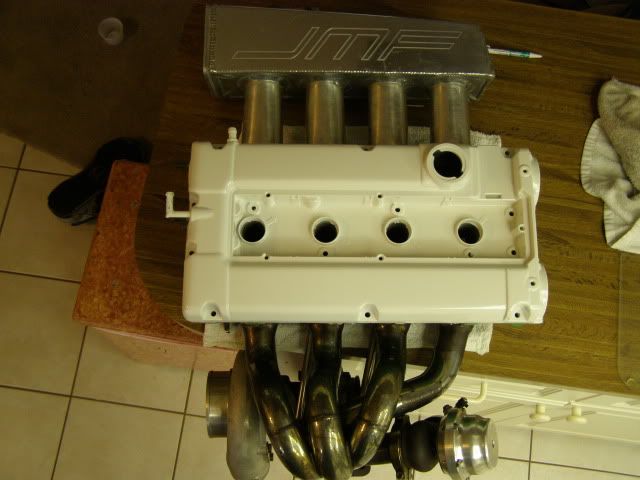 That's all folks.