Since my last update I Haven't done too much actual work on the car. Long story short. I was buying a built motor, shep stage 4, and QM twin disk from a guy in kentucky. last i talked to him he was packaging them up for shipping. and that was id say about 2 months ago. no returns to my multiple pm's. doesnt answer the phone. nothing. The guy disappeared off the face of the earth. So about a week ago i gave up on it. I ordered Wiesco pistons and Eagle rods. They got here a few days ago.
Oh yeah, And the kid that bought my colt blew it up and I almost bought it back again for 500. But I had to pass it up. I don't have the room and dont really wanna see that thing again lol
Dropped the block, rods, and pistons off at Joe's performance to get honed, cleaned, and new freeze plugs 2 days ago. Should be done in a few days or so. Waiting to hear back from the kid with the crank so It can get polished and assembled. Got a Hella good deal on BC springs and retainers. So those are on their way. I have a Head lined up, its part of a deal I have worked out with the same guy with the Shep. So once I get the head its going to the machine shop too. Not sure how in depth I will be going with that, but we will see...
I stopped by my work before the talon got back to my house to degrease and pressure wash the underneath. Came out alright. Didn't get as much as I wanted so I will prob do it again before I paint it.
Here's a few pics: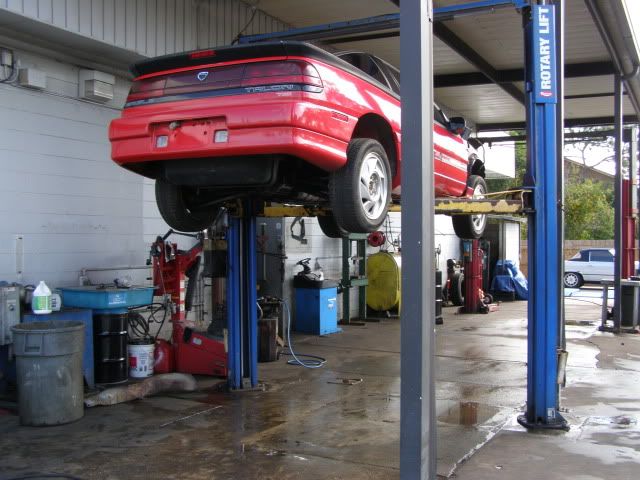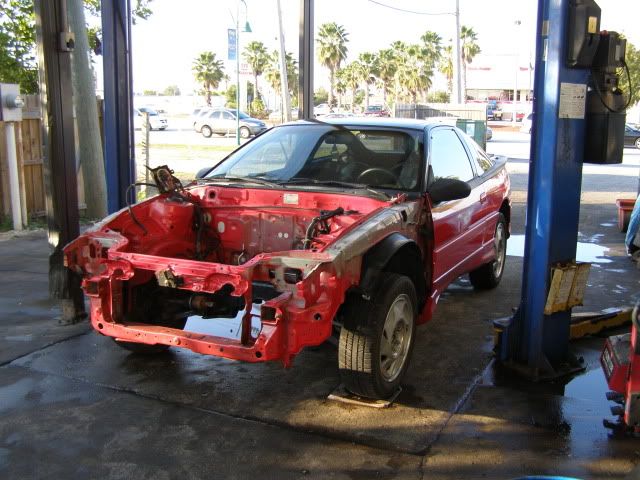 I bought A Cheap-o welder a few weeks ago and just bought a grinder today and started shaving the bay. Took some getting used to, But i figured it out. Got quite a few filled in. I have to figure out which ones i need though. Hopefully there isn't 1 or 2 left open, because that is going to piss me off. lol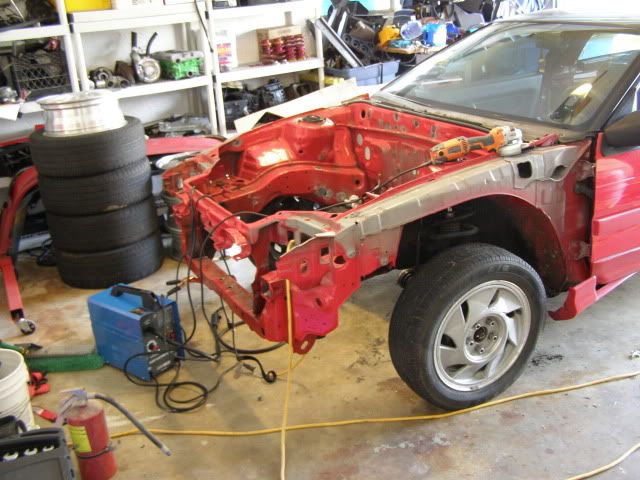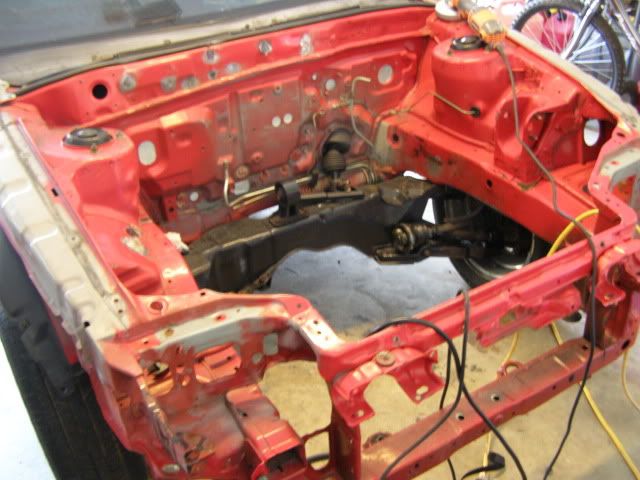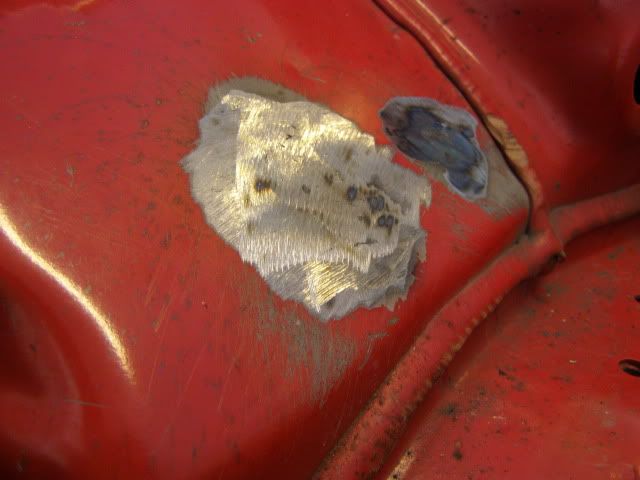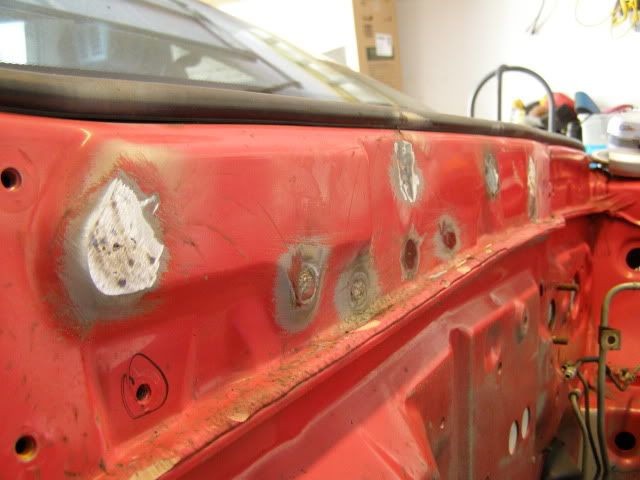 Here is a little step by step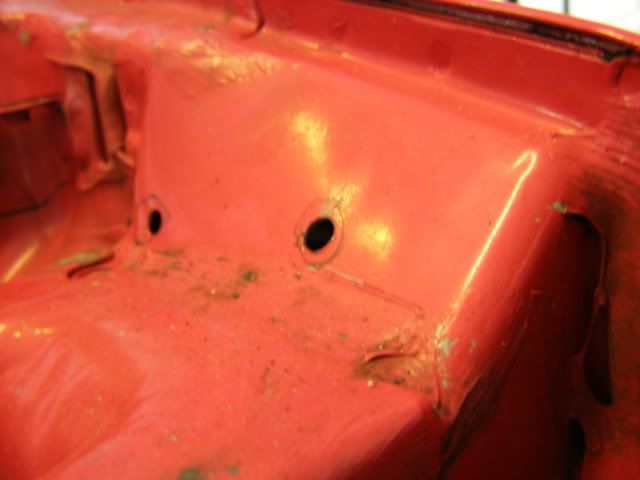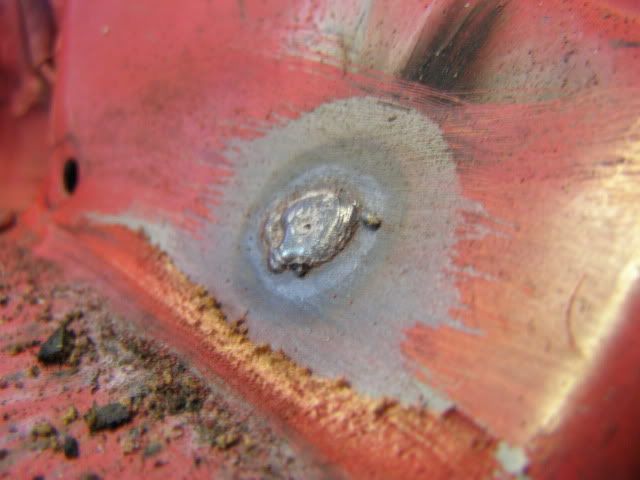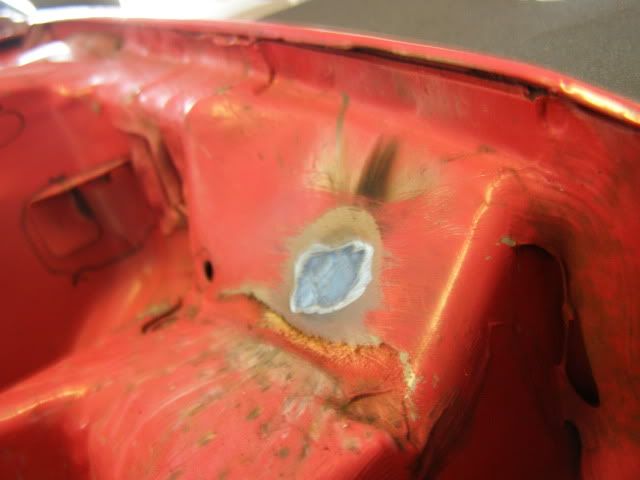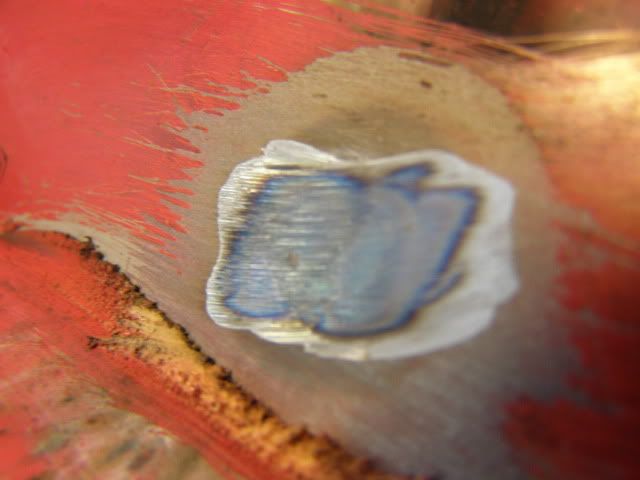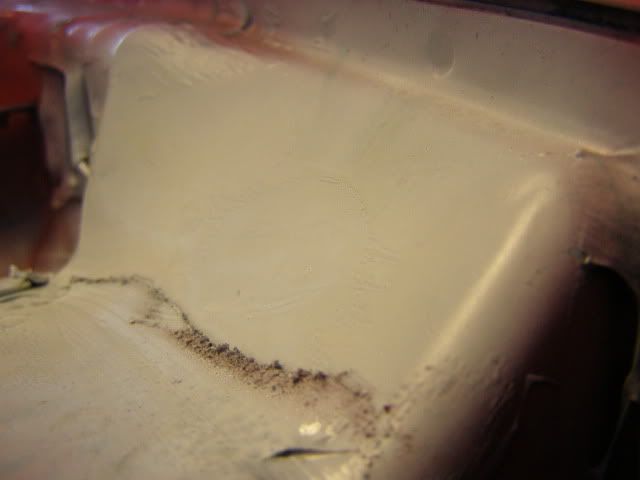 Threw some sandable primer on temporarily until I have time to do the rest of the holes and bondo the small imperfections.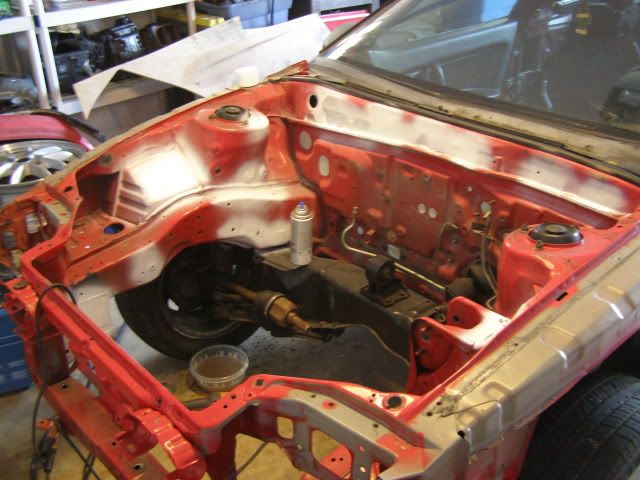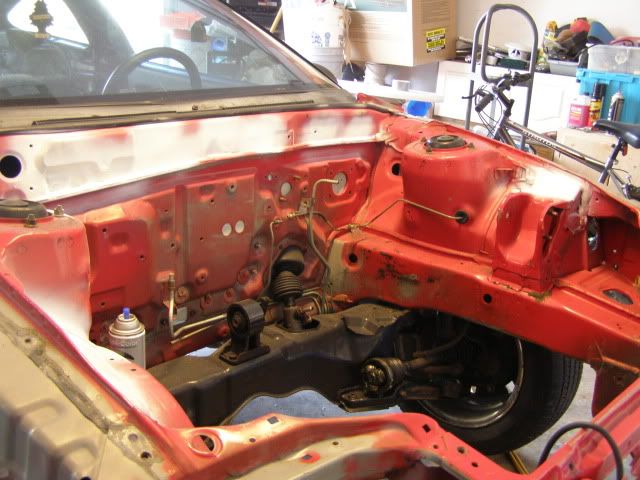 Also bought some 98 GSX Enkei's from a local dsm'er.Two were black and two were brand new. Working on stripping them and doing gloss black centers and brushed aluminum lips. Only until I buy the RPF1's. Once I buy those these wil prb get Drag radials or just high treadwear tires for long trips.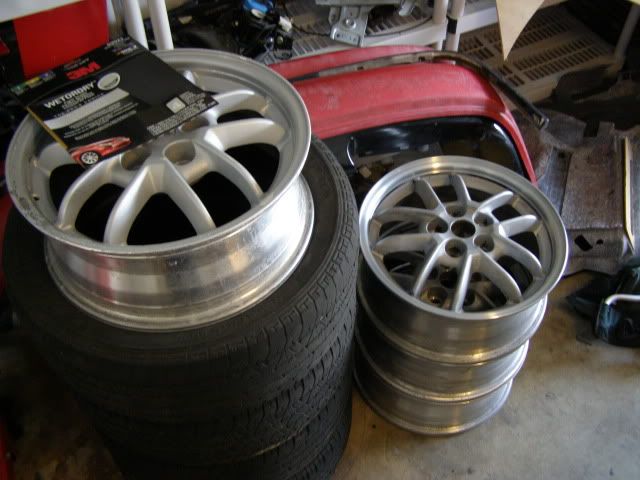 Thats it for now. Hopefully within the next few days I'll have some pics of the block. Till then...