Finally got this heap going again! So last year I wasn't happy with the way the car drove on the suspension set up, it was really rough and uncomfortable. I ended up switching to a set of kyb gr2's up front and also swapped out to a set of expo knuckles to get rid of the bump steer. I am really happy with the way it drives now, it's a million times better. And of course I had to paint all the old parts lol.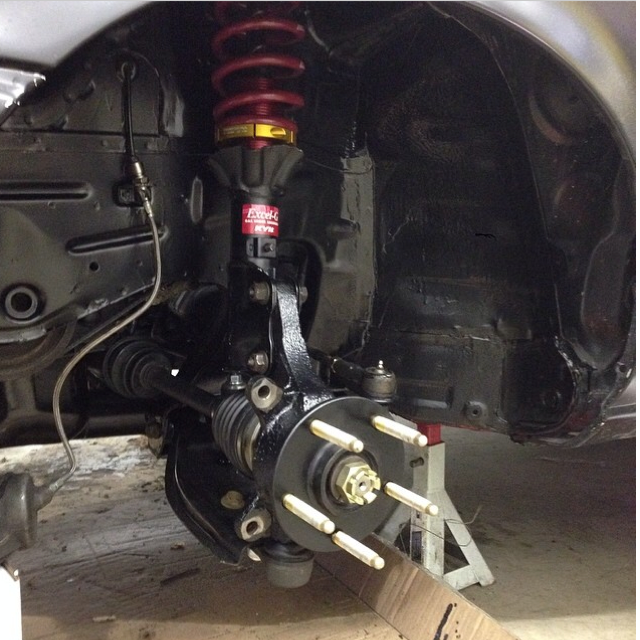 Once again, I needed to make the car a little more comfortable to drive. I ended up selling my old kirkey economy drag seats and buying a set of Kirkey pros. They where a little bigger seats, but I was able to tweak the mounts I had and make them work.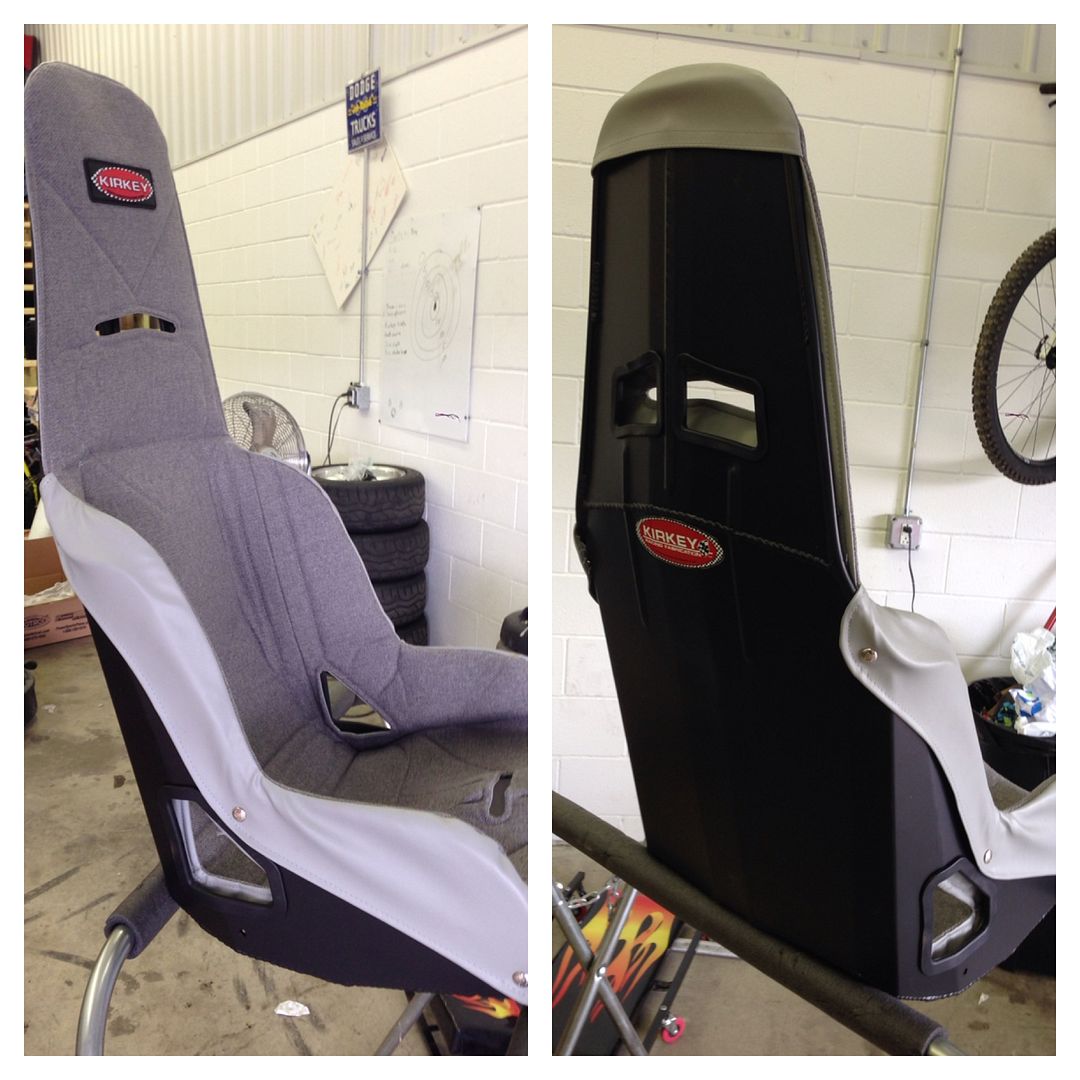 Since I changed pretty much all the suspension up front I knew the car would need an alignment and I needed to test fit the slicks. I ended up raising the car about a 1/2 inch so they would clear.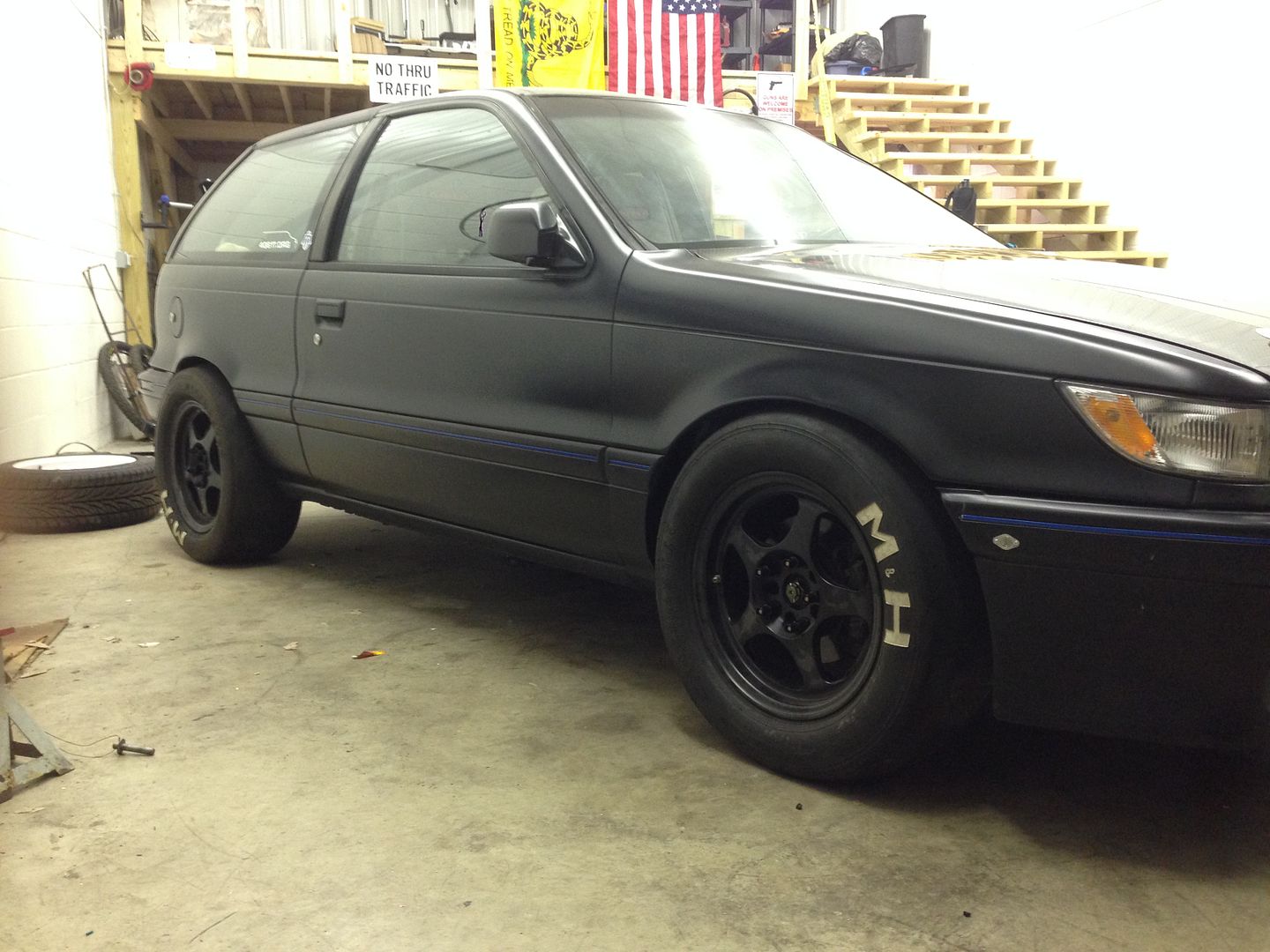 At this point I was ready to fire the car, or so I though. Ended up having to chase down a few wiring gremlins. Once I got those sorted out the car fired right up even with switching to E85. And last Saturday I was able to drive the car and get a little driveablity tuning in with Wheatley. Happy with the way the car drove, I scheduled some dyno time over a Fathouse Fab. I was able to get in two days ago, which was way sooner than I expected. With about 10 miles on the car and not even hitting boost I was a little nervous it was going to have issues. I hadn't tested the boost controller so on the first pull on accident the car hit 38psi of boost, it wasn't a power hit so no numbers where recording but it sounded nasty and didn't blow up (I'm still on a stock 6-bolt). We switched to a hallman pro boost controller and let the car eat. I had an idea of where I wanted the car to be power wise, I wanted to keep it pretty conservative. I ended up stopping at 30psi and making 556hp's, even though everyone keep telling me to turn it up.
video of the dyno pull.
http://youtu.be/sy48ToeZOtI