Wow, thanks for the quick responses guys. I guess I'm sort of pioneering here but it seems like most of you guys here started out that way with most of these cars and swaps huh?
It has been pointed out to me by mitsubishikid that there are no steps on the stock km flywheel like the dsm flywheel.
Stock km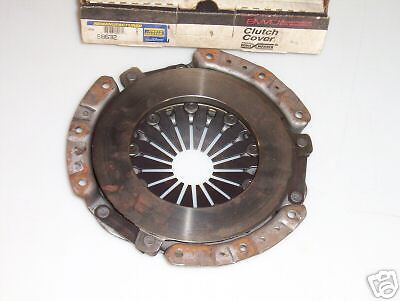 Dsm 2600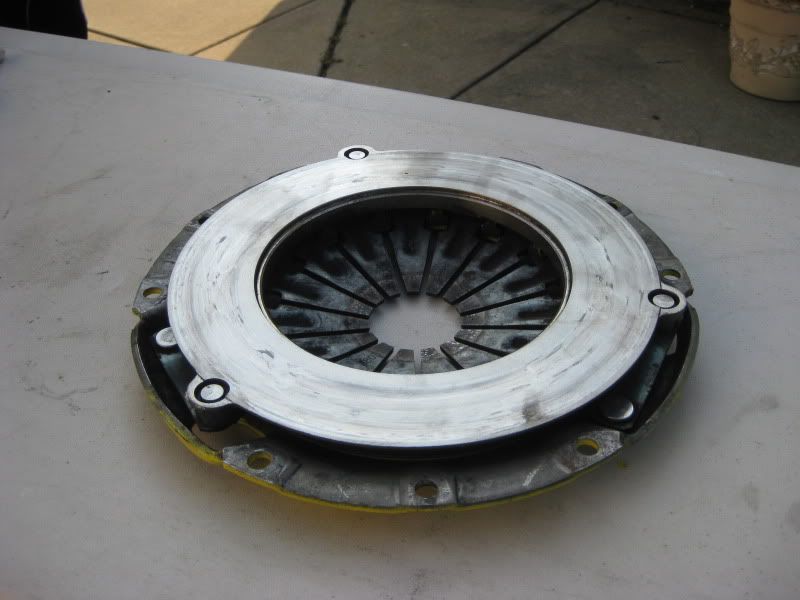 My hope is that the difference in the flywheels is also mirrored in the pressure plates in an equal and opposite way. Maybe this will work but maybe the depth is going to be too far off.
I am mostly planning this based off parts that I already have. Which is an awd dsm 6 bolt ACT chromemoly flywheel, 2600 pressure plate,awd starter and plate.
I'm gonna pull it apart to at least replace the grinding throw out bearing and see what condition the rest of the clutch is in at that point and see what will fit from the dsm bin. I'll keep you all posted with pics n stuff in case this might be useful information to anyone else in the future.
As for the concerns for driveability my last car was an mr2 with a 2900 and I've driven several talons with the same 2600, awd and fwd. The awd with this very same flywheel on the same 2l engine. The stock one actually bothers me the most, I almost can't feel it at all with heavy shoes on, it's like trying to regulate the clutch engagement waving my foot around in the air. Also the km gearing is even lower than the awd dsms, it's just about 5:1 first gear, it's lower than reverse. I can't imagine anything bogging it down, I can spin all the wheels through most of first on a decent launch with 88 hp. On an unrelated note I have no idea why the clutch is going out.
On the power issue, I was into this engine like 3 days after I got it, the bottom end is identical to the 6 bolt dsm 4g63 tank, it's just got no oil squirters and a sohc. I am seriously planning to fabricate a bracket where the a/c compressor was to mount an eaton m62 blower I got off a bonneville. I also have a megasquirt 3 almost setup and a custom crank trigger mounted to read off the now unused balance shaft drive sprocket on the crank. This is all a bit much to go into so i should probably start a new build thread or something about all that with pictures if you guys are interested. My main focus right now is just fixing the clutch issues and hopefully putting something a bit more robust in there for my future plans.
But I have a related question about the clutch itself if this actually works, does anyone have any input or experience on km182 breakage? The 2 friction discs I have available are a used organic street disc and an almost new unsprung 6 puck.
Also has anyone got any opinions or experience with a setup such as this?
http://grannys.tripod.com/hillbillyclutchslipper.html
It seems like just the thing for launching a manual awd to me.