a little update for those of you that may still follow this, if there is any...........
Most of the front end fab is done.it was time to start putting in brakes and harness. and it was time for paint.. Since i'm shooting to get this thing done ASAP i said hell with it and used dupont black stray in bed liner. it seems to be holding up pretty well.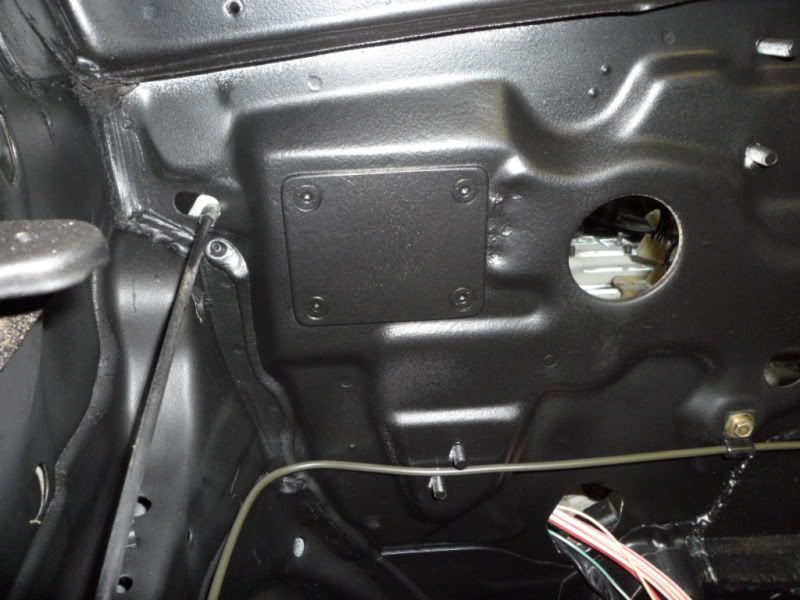 I did away with the 50lbs brake pedal setup that comes factory on these turds for a wilwood single pedal set up. It has a 1" wilwood tandom master cly incase of a line failure, I'll have brakes to atleast 2 of 4 wheels. and with doing this, ment i had to relocate all my brake lines/proportion valve..
(forgot to get a pic of the pedal.)
I installed the "front" chassis harness back into the car and then took it back out and put it in, and back out once more. and ended up with this....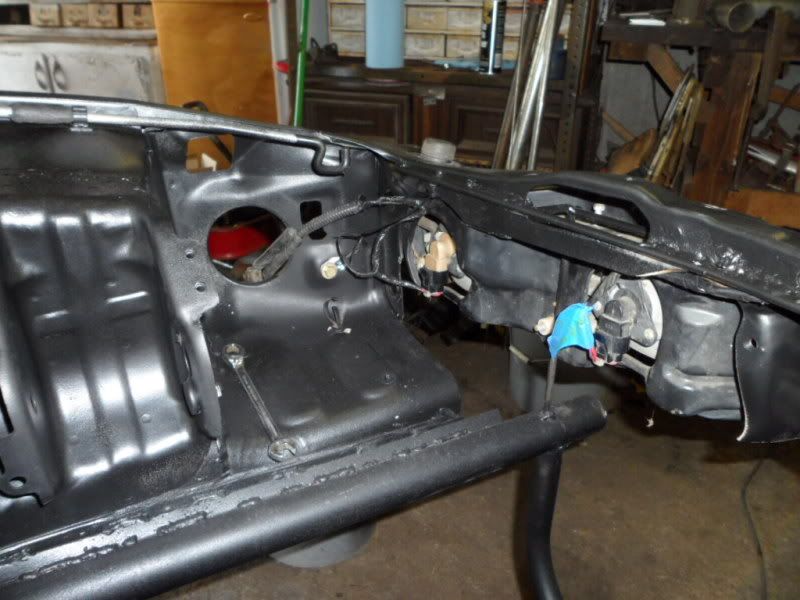 Where is the fusebox you ask
its absolutly insane how much wires are NOT needed in that front harness. easily have half of what i started with. You only need 5 wires to run the entire front end.. Low beams, high beams, L&R turn signals and corner lights. the rest is just junk. I was able to cut out almost 4' of actual harness by moving it also. Its not mounted yet, as i am wanting to put the dash back in and find a comfortable, easy place to access it if needed.
I'll be updating this alot more now that its warm and i have everything to put it together.
Also, I sold the Gt4202 last week in favor for something ALOT smaller.