I guess it has been a long time since i've updated this.. Some things have changed as they always do. I sold the GT4202 in favor for a Billet 6766. I put the Real engine in and the Trans..
The engine is a BR stage 3 long block with HKS 272 cams. Crower/JE. blah blah
The trans is a 80k mile stock trans with just a shift kit installed. and internal line pressure cranked up per Kigglys site. I also heavily ported the fluid pickup. Im using the Kiggly flex plate along with a Sinister 10" MAX stall converter.
Taking care of the shifting, I bought a Hurst ratchet shifter. and installed it in the stock location and used the stock 5spd shift boot and a stock 1g horse dick knob. It actually works nice and doesnt look bad.
My intake manifold is 90% complete at this point. Its been a fun learning process. and my next one will be 10x better. This one is a little bit bigger then we expected. But Go big or go home right??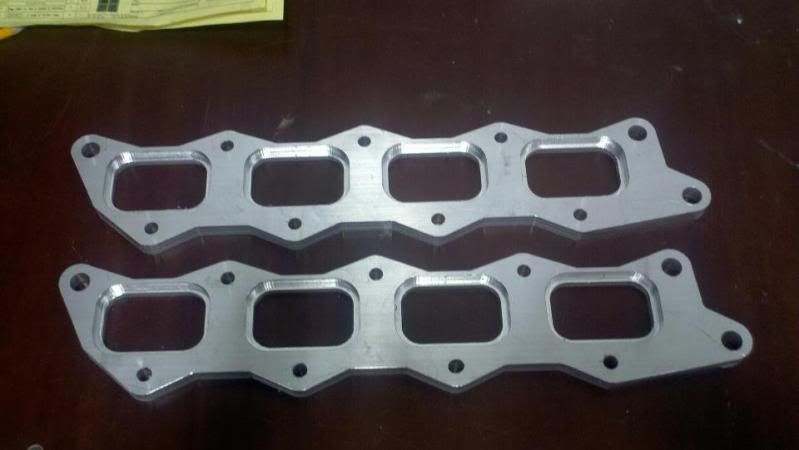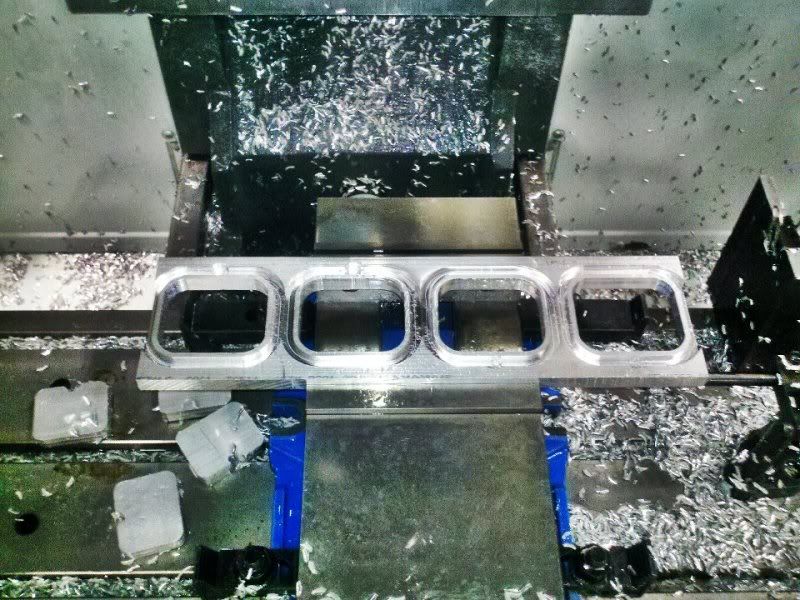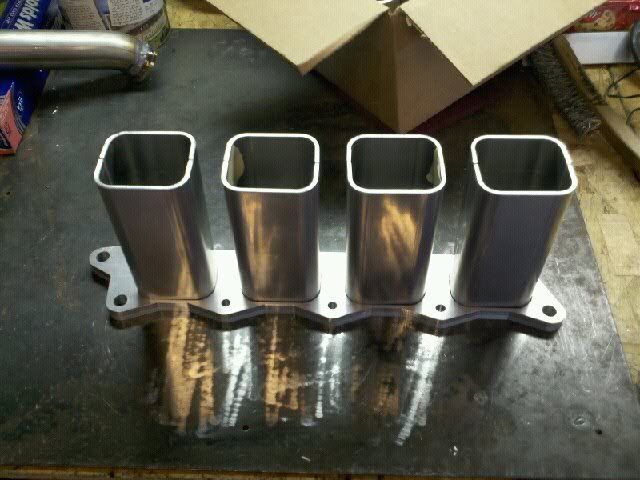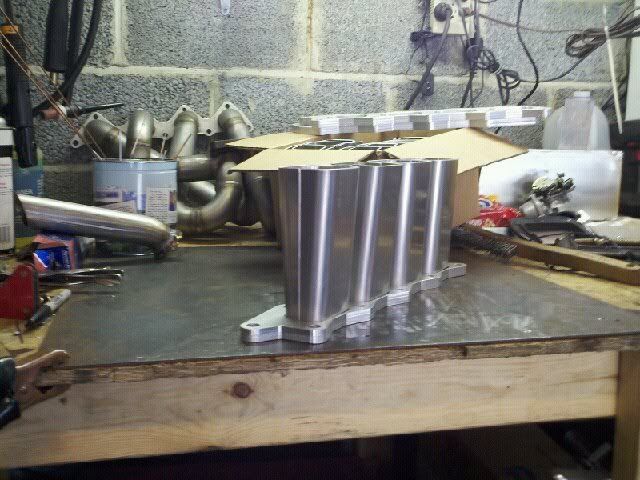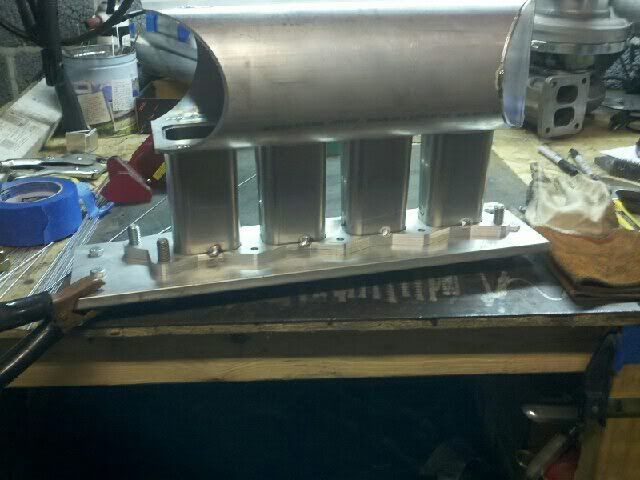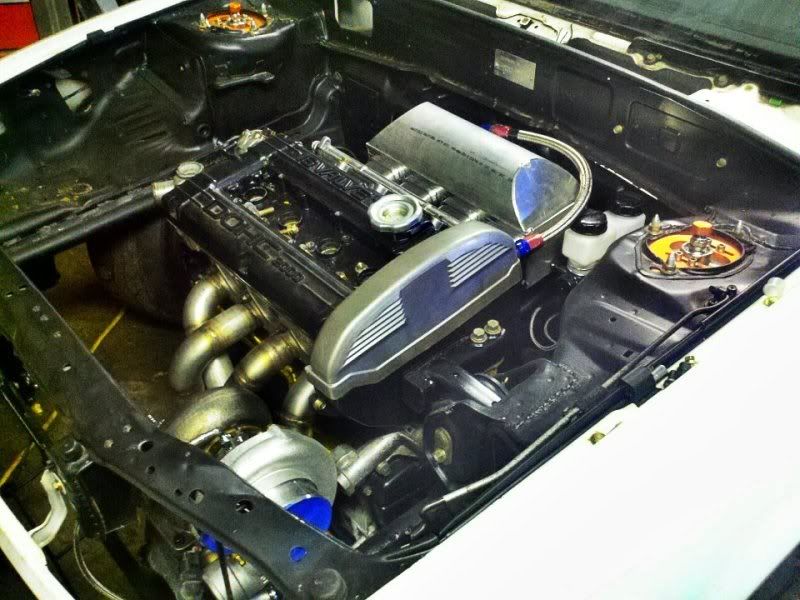 I finsihed up the fuel cell install and ran all of my lines.. (2) walbro 255 fed from -6 then they Y into a single -8 to engine bay.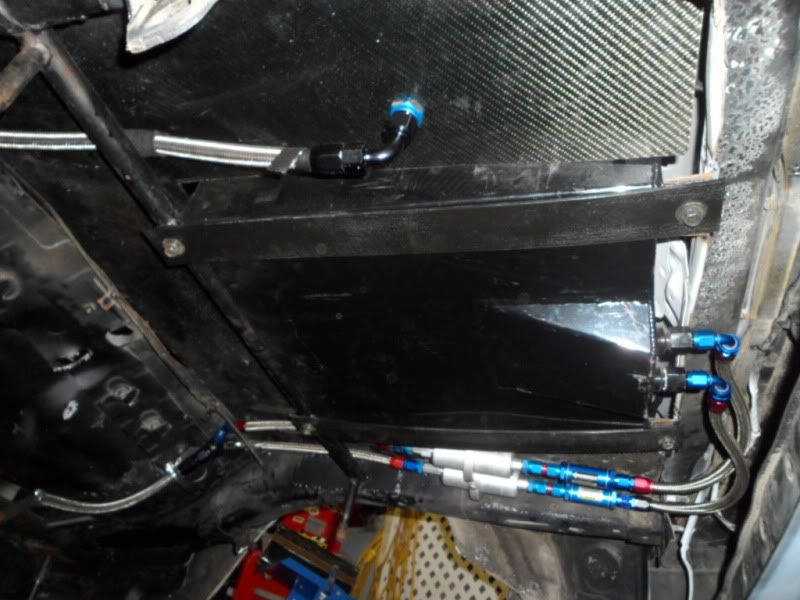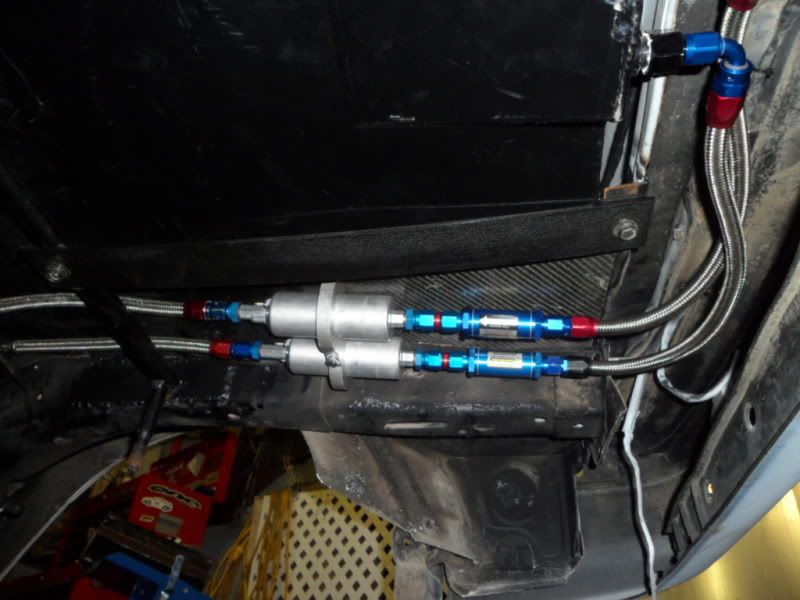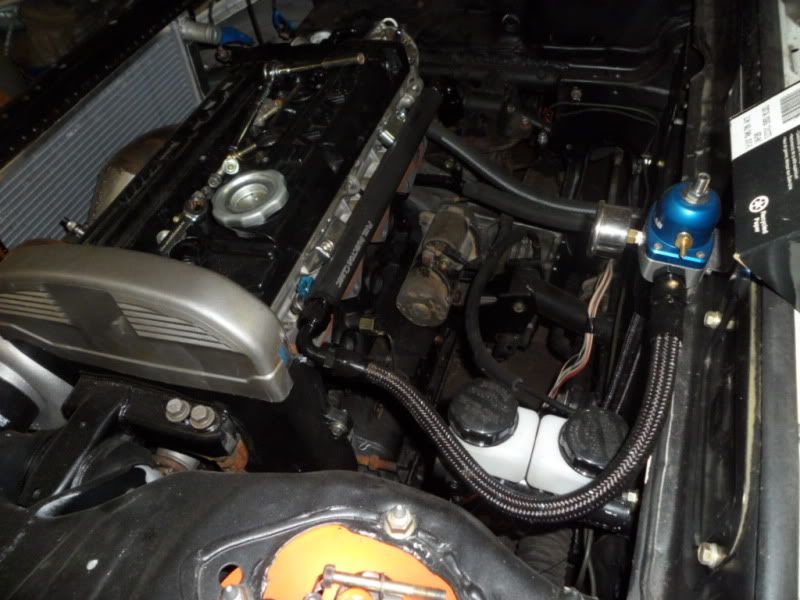 The rest of are random ones.. mainly of the turbo intake/exhaust. which is all ruffed in at the moment..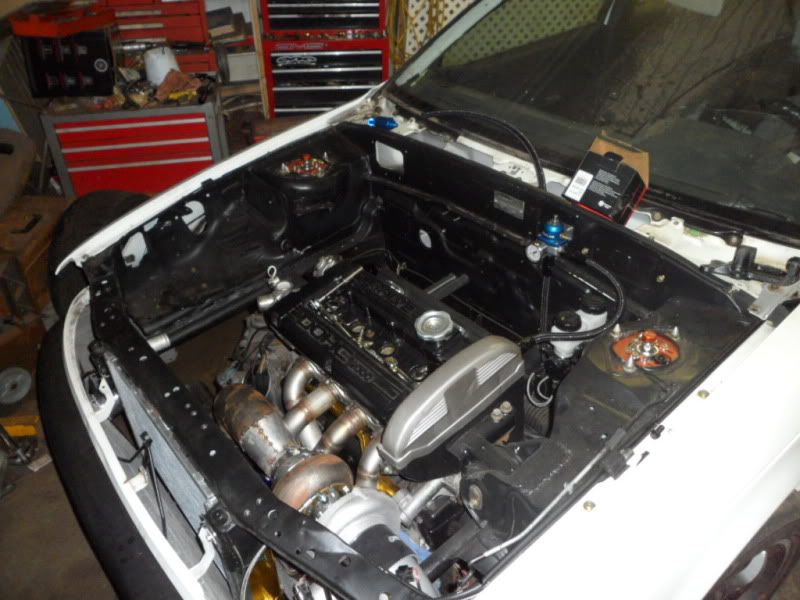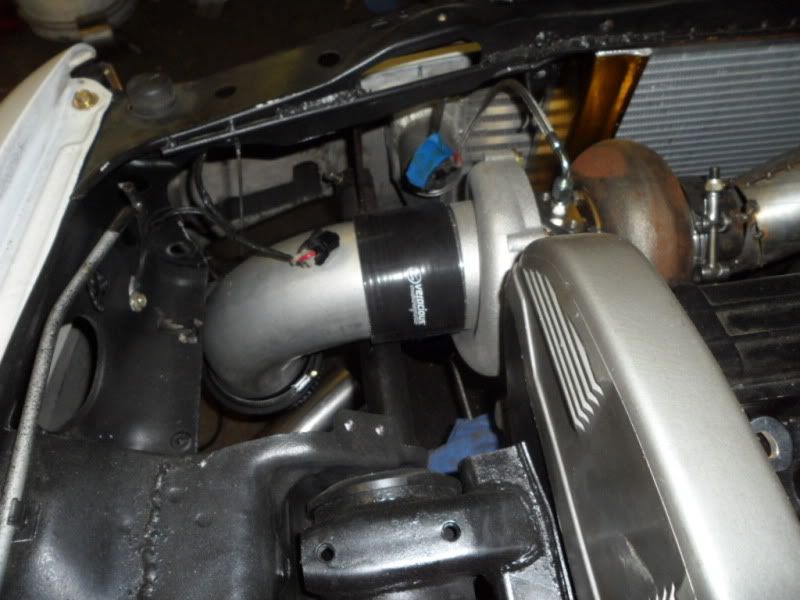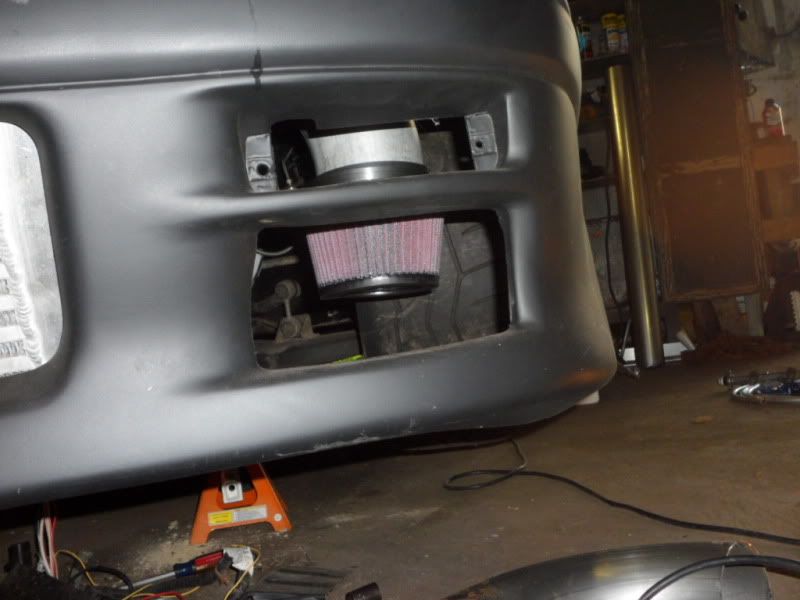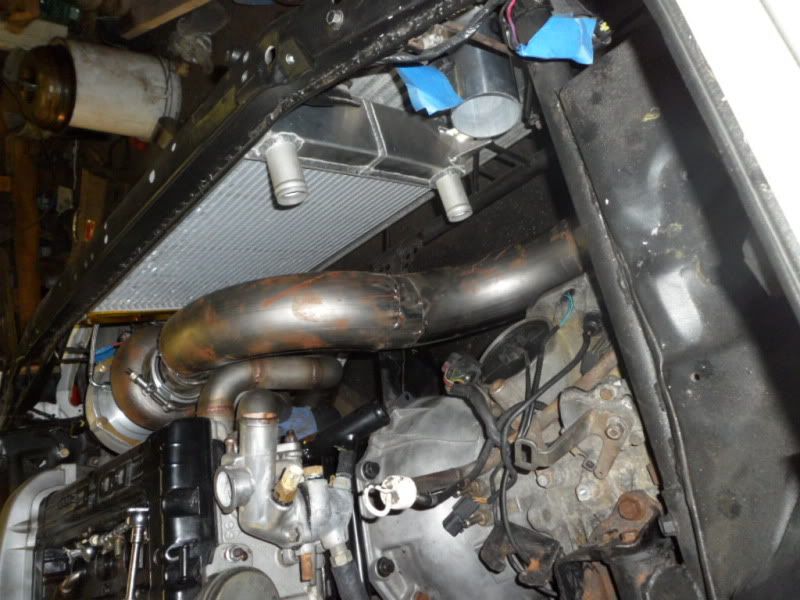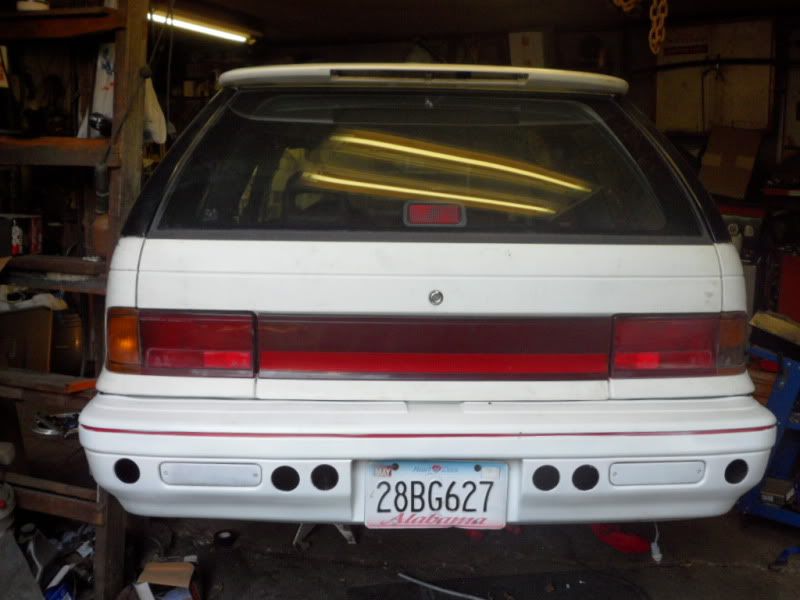 thats about all the important shit for now. all the suspension is done. the subframe is going back in this week and ill bleed all my brakes for the final time. may even install the parking brake cables. Im waiting on my intake manifold to get finished up so i can rewire my engine harness.
I have 99% of everything i need to finish this turd up. Im to the point im just bolting things together. The interior is coming BACK out again.. and its going to a friends house to get a 8pt cage.
Ill keep this up to date a little better if i can.