Another Update 8/4/16
The car is back on the road and I probably have close to 1000 miles on it. Haven't had a chance to get to the track yet but hopefully this weekend. It made another 7 hour road trip from Cleveland to Washington D.C including two rain storms and about an hour and half of stop and go traffic to finish up the drive. Other than a few interior water leaks during the storm, it didn't have one issue and with my rough calculations I got high 20's maybe even touching 30 MPG on the drive before the traffic started. After the trip I drained the pump gas and it's been on ethanol the past month of so. I've been slowly turning up the boost and I have it around 35psi right now and she's moving pretty good. I put atleast 8-10 cars on an intake, exhaust, tune Hellcat and even more on a stock C7 Z06. We'll see how the track goes...
Getting aligned at Switzer's. Zeroed out across the board.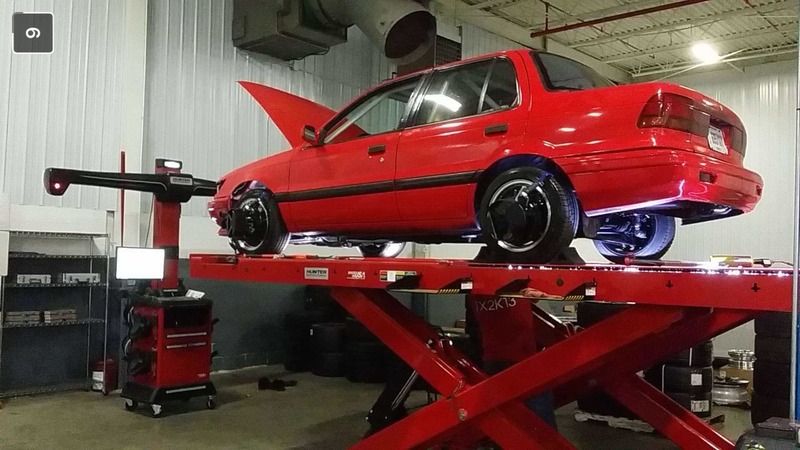 Before the trip back to D.C., specifically two nights before, I noticed a leak from the Tcase output shaft. After going to a meet that small leak turned to a big leak. After pulling the Tcase it was clear the driveshaft was slightly too long and the yoke base was bashing into the output seal. Luckily the DSS driveshaft comes with an adapter piece to mate to the factory driveshaft that's a bit over an inch thick. Luckily a friend of a friend who's a machinist was able to cut a little over a 1/4" off the adapter that night for me. Sounds pretty simple but there were receiving grooves on each side of that piece and he cut it perfect first time. Pretty badass to watch him at work. After re-inspecting it after a 100 mile test drive the next day everything looked good. Another 700 miles on it so far with no issues. I probably have another 1/4" I can take out of that adapter if need be, but fingers crossed it's good now.
Since the odometer was already wildly inaccurate I felt a little reset was in order...
Testing out the SSR's I picked up. The tires that came with them are a bit too tall. They were junk anyways but it was nice to get a reference point. I think a 225/45 is going to be perfect.
Slick setup... 10lb Enkeis and a tubeless slick makes for a super light combo.
Couple pics with my buddies nice camera. I'm still missing a few pieces but it's coming along pretty well. The car was aligned and the ride height set for a 24.5 tall tire (slick I'm running) so when I put these small ass 195/50/15's 22" tall tires on there to make the long distance trip it currently looks like a monster truck. As the boost has gone up, the tire spin in 2nd on these tires has increased to almost burnouts so once I finally decide on a street tire, they will be upgraded as well. Having trouble deciding whether to run the 16" SSR or stick with the 15" wheels on it now.
"Piles of Shit"
My latest project was to make a ram air intake for the car. Before I had a filter right off the turbo and I'm sure it wasn't seeing much air at all. My original plan was to try and cut out the entire headlight assembly and just have it open but it was going to streetable at all with one headlight. So I figured I'd try to just cut out the high beam section of the light and housing so I'd atleast retain the lowbeams. I saw a plastic 4"x6" to round 4" piece on eBay that looked like it might work so I picked that up as well and it ended up being pretty much the perfect size. My goal was to have a street setup where the plastic piece would direct air directly at the filter behind it. Then with a swap of two hose clamps and 90 degree bend I could have a full ram air setup straight into the compressor housing for the track. I used a Dremel, diamond bladed cutting wheel, a constant flow of a water to cool it, and a ton of patience I don't normally have and it came out 10x better than I thought. No cracks and doesn't look bad at all while being completely functional.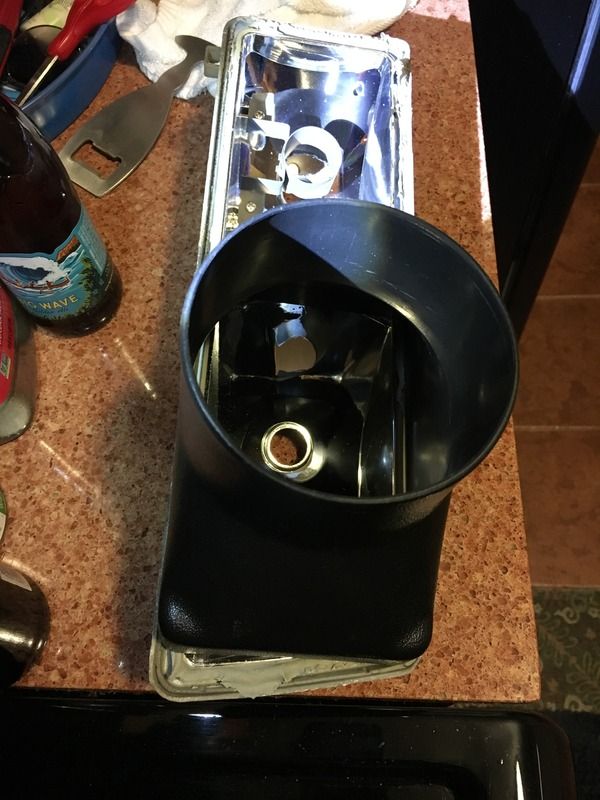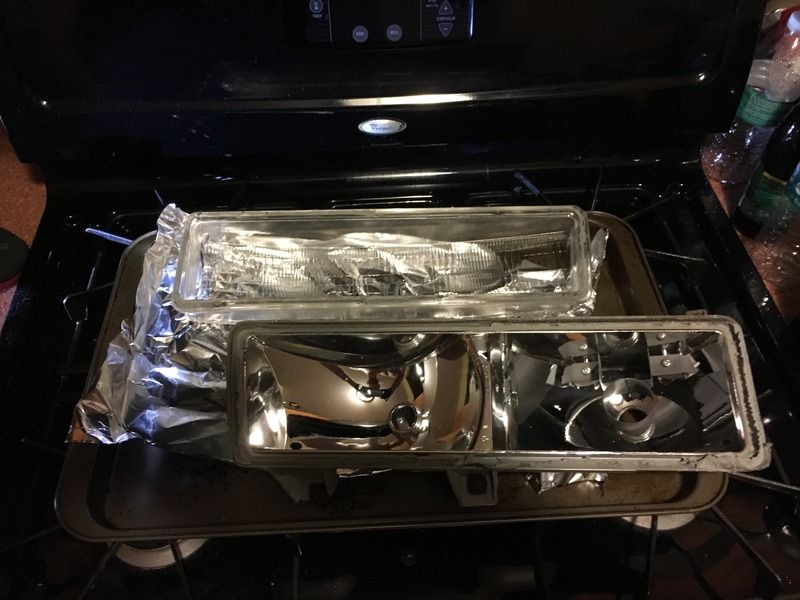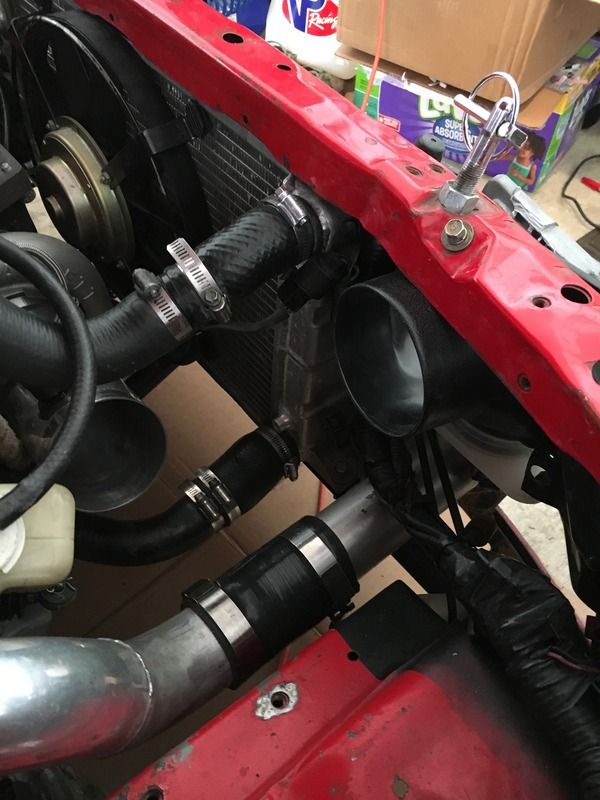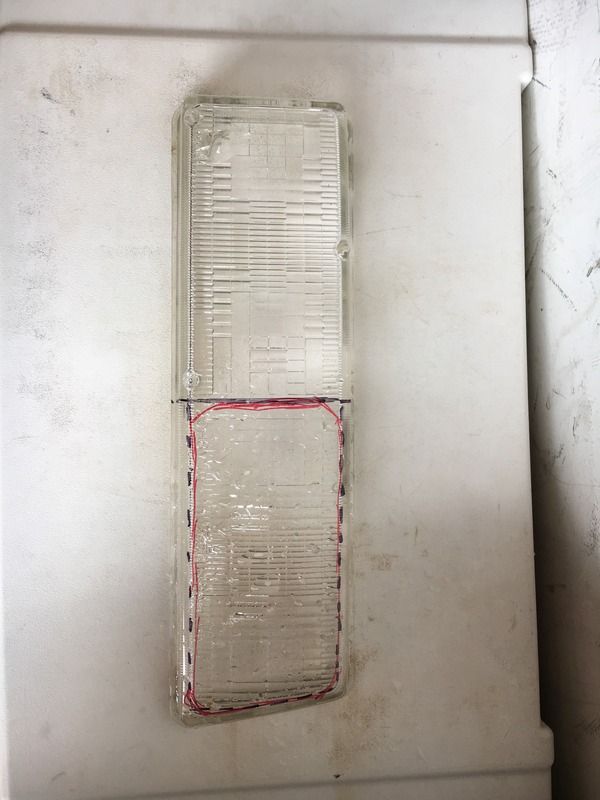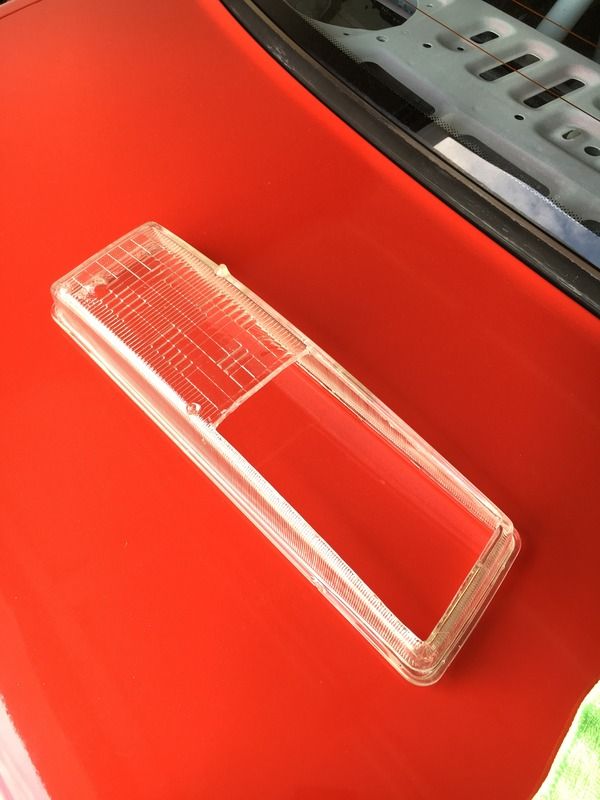 Street setup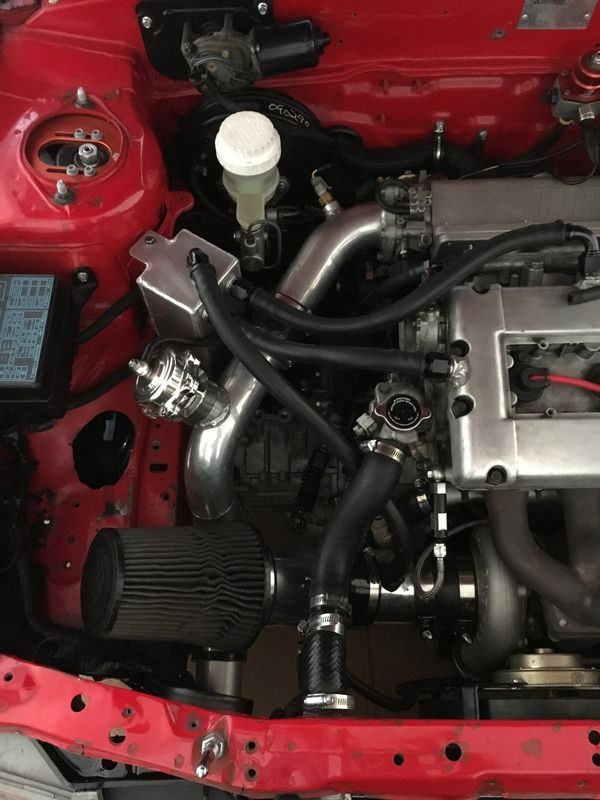 Track setup (blue coupler is driving me nuts and won't be there long)