Finally got the Summit all back together with the new setup. Unfortunately the 10 gallons of E85 I brought didn't get used. One of the 1600cc injectors I bought was dead. Anyways after trouble shooting the injector issue for a while we threw the 510cc injectors out of my Evo 1 back in the car just to get it running. It ended up making 439whp/316tq on 93 at 19-21psi. Not too bad for a stock injector. The car had been sitting for about two years before these last couple weeks. The next day I drove it on a 7 hour road trip back to D.C. without a single issue. It even averaged 27.5 MPG's on the trip haha. Here's some pics for the time being and big boost and E85 number to come...
Dyno vid with some extra stuff at the end
https://www.youtube.com/watch?v=Qb6MRApEVTE
Pulling it out of storage
Headed to get some fab work done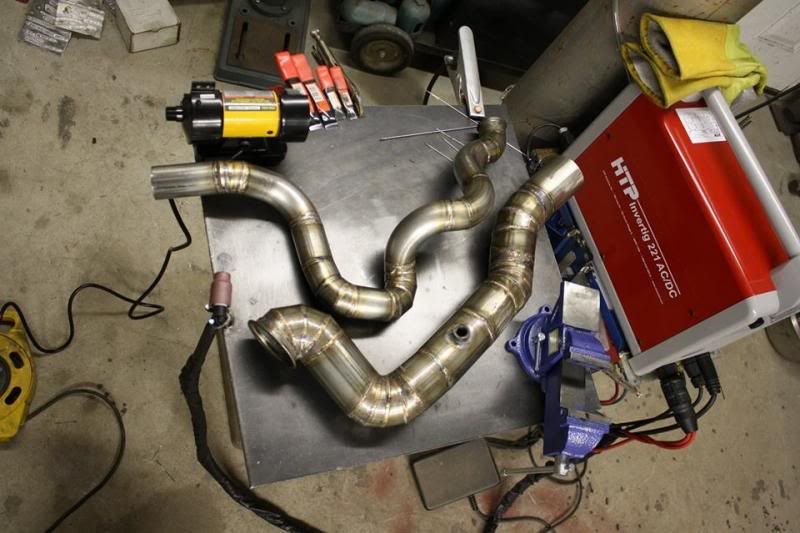 Since our cars turned 25 years old this year, they qualify for historic plates in Ohio. Me and Matt (grassroots mirage) capped off the weekend by taking advantage of our new status and took a victory lap in the local car cruise haha. We definitely got some interesting looks.
Wanted to once again thank all the Cleveland Colt Mafia for the help along the way and Russell for putting a ton of time in the car getting in ready. Can't wait to turn this thing up.