Okay so I've looked around the forums for any info related to this wire connector, and I guess ether I missed it, or someone has yet to decipher where/ what all the wires, and and pins go to, so since I have the pigtail here in my hands I'll take a snap shot of it and post it here, if anyone can help Identify the functions of this connectors wires, and where to connect them on a dsm it might help others in the future.
I own a "91 3 speed auto colt, but I some day intend to go 4G63T auto trans, so having all the right amount of wires for the O/d switch and power eco switch 4 speed sensors etc, so I sourced an auto trans pigtail from a 91 eagle summit, with a 4 speed O/D transmission, and now I got to figure out what goes where from a "91-94 1G dsm auto turbo harness to this under dash connector.
It's a light Grey connector with 15 pins, and according to my research, the connector is known as c-18
and its for the auto transmission, I'm still working on figuring out what the dsm auto trans harness needs to see in order to work properly with all the 3g csm O/D, and pwr/eco switches etc, but this is a step in the right direction.

Below are 2 helpful images of the same connector.

Side A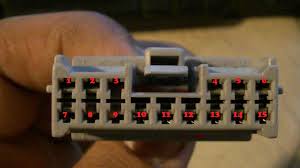 Side B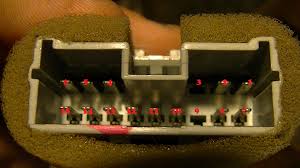 [I know I only need one of these dash pigtails to mate to a dsm c-67 connector, but I chose to include an image of both sides because I have not gone under my dash yet to find out which side I need yet.]

Pins and wire colors are as follows.

[pin#] [wire color ID from "91 summit 1.5, 4 spd o/d model made in DSM plant]

1:Green w/ White stripe.
2:Black w/ White stripe.
3:Not used? [no wire on both sides of connector C-18].
4:Red w/ Black stripe.
5:Yellow w/ Red stripe.
6:Brown.
7:Red w/ Green stripe.
8:Black [only present on connector side A, not present on side B, of the 4 speed O/D connector].
9:Not used on ether side A or B.
10:Yellow w/ Red stripe.
11:Black w/ Yellow stripe.
12:Red w/ Blue stripe.
13:Black w/ white stripe.
14:Green w/ Blue stripe.
15:Yellow w / Black stripe.

So thats what we need to decipher, if anyone has the functions of this connectors pins please share it here.

I plan on making other connector pin-outs to help members on here in the near future.