2g alternators can be wired to work in a 1g, but you have to look at the pinouts of both the early alternators and the 2g ones because the 2g wire connectors have 4 wires vs the early 2 wire design so as long as you locate the right wires you should be good...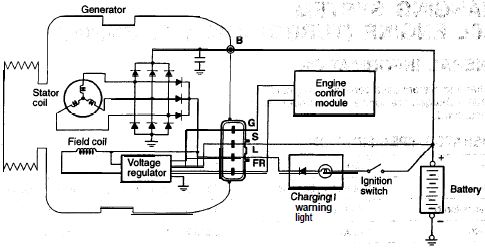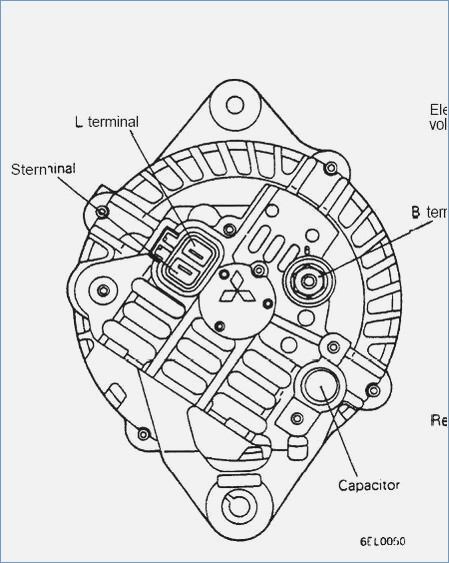 so basically you would take L and S and only use them on the 2g alternator.
this is only if the 2g alternator has an internal regulator... I'm not 100% sure if all of the 2g turbo cars had internal regulators or not, but if the regulator is built into the ecu like on most modern Chrysler cars, but if it is you can wire in the older external regulator which is what I did on my mirage back when it had the 1.5 motor in it, I was running a 130 amp unit tho from a v6 02-04 I wanna say Chrysler 300m it was way over powered for what I needed but it never failed on me I just got bored of the 4g15 lol.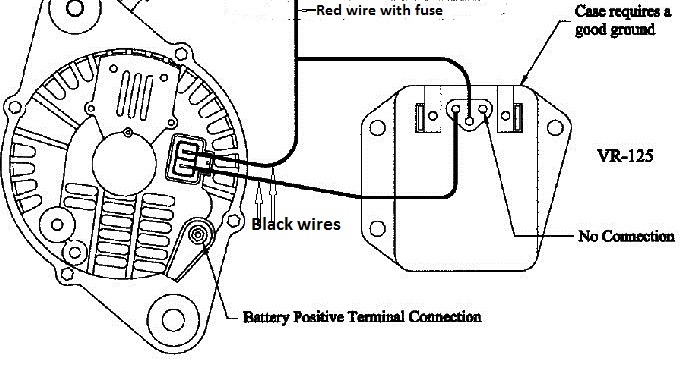 Above is the wiring diagram for using an external voltage regulator, if you decide to get a non internal regulated alternator for your car, the voltage regulator came out of a 1985 dodge ram w350 but many of their older Chrysler cars used this voltage regulator so you could source it elsewhere.