The easy way to run a stock evo intercooler with 2.5" pipes on a csm. All couplers/piping is 2.5" unless otherwise noted.
Starting with a stock Evo 5-9 intercooler, leave the two mounting arms with the rubber isolators and trim off the others.
You will have to remove the front bumper/support and cut out the inner section of the support. Trim all tabs off IC except the two rubber isolated tabs, these will allow it to *bolt right up* to existing holes in the core support, the hole on the left will need to be drilled completely through with a long drill bit.
Starting out with a top down shot, you can see the "honda" radiator to J pipe clearance.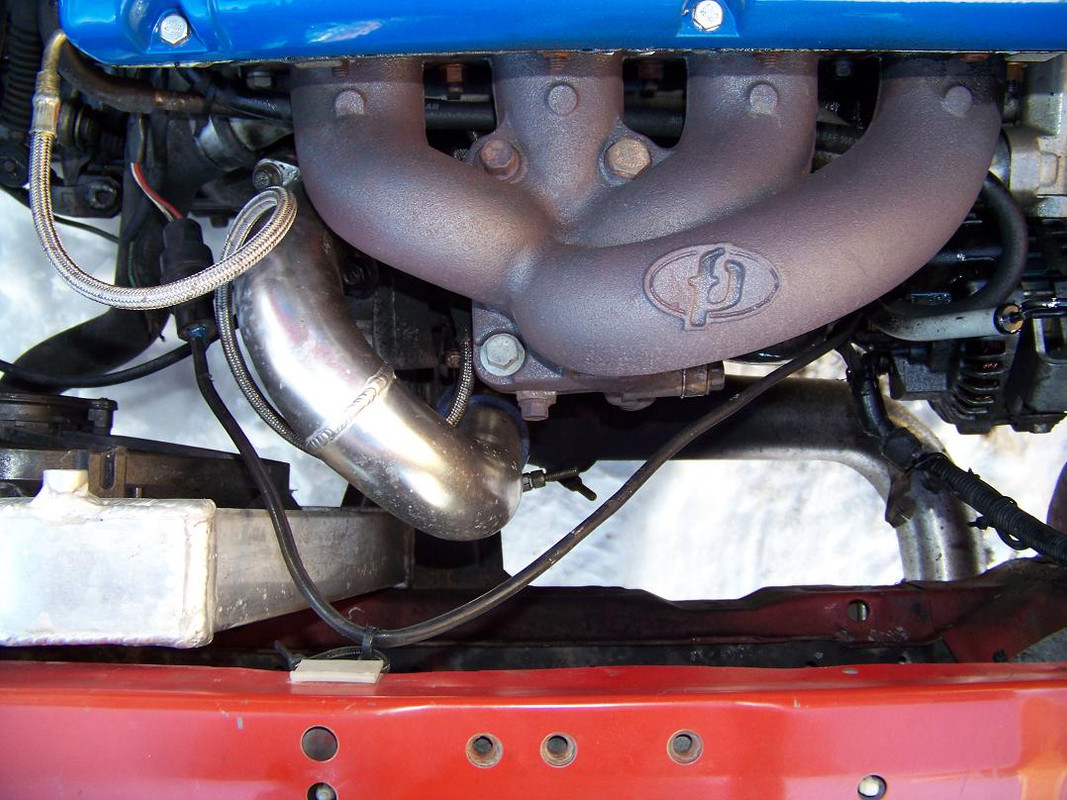 Standard "J pipe" (this one is a 2" aluminum from Punishment Racing). Then a 2"-2.5" 90* bend silicone coupler. This goes into a "large J" pipe into a 90* coupler which...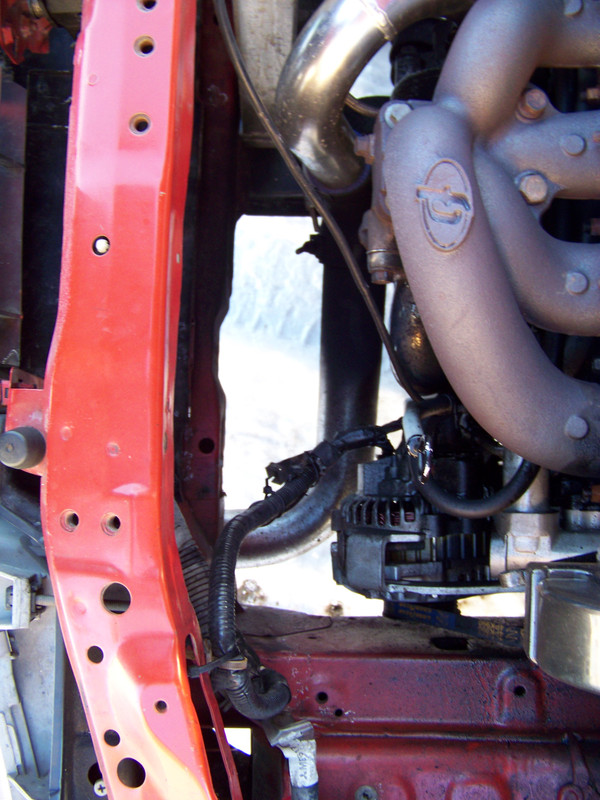 ...feeds into the IC.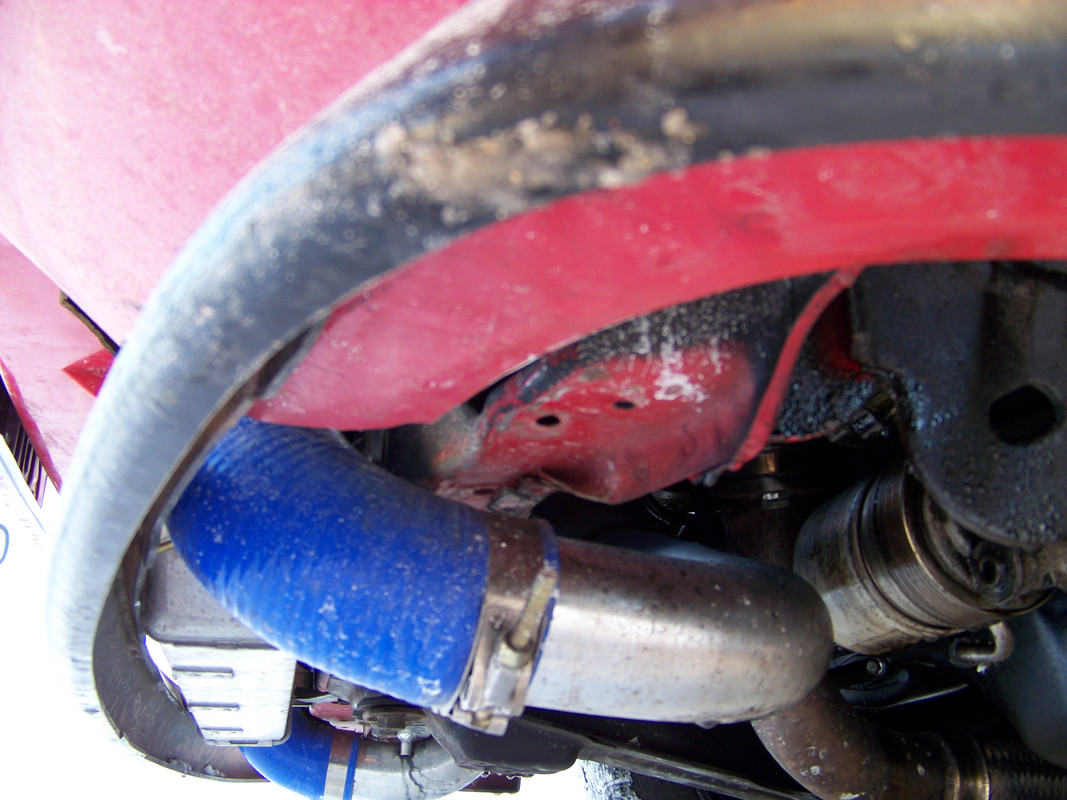 We have another 90* silicone bend out the other side feeding into another "large J" that brings us into the engine bay, this one is connected by 2.5" "hump" hose to compensate for the slight angle (not necessary but helpful) into the 3rd and final "large J". It ends up being the perfect distance to have room for a maf-t setup into a 2.5" hks throttlebody elbow.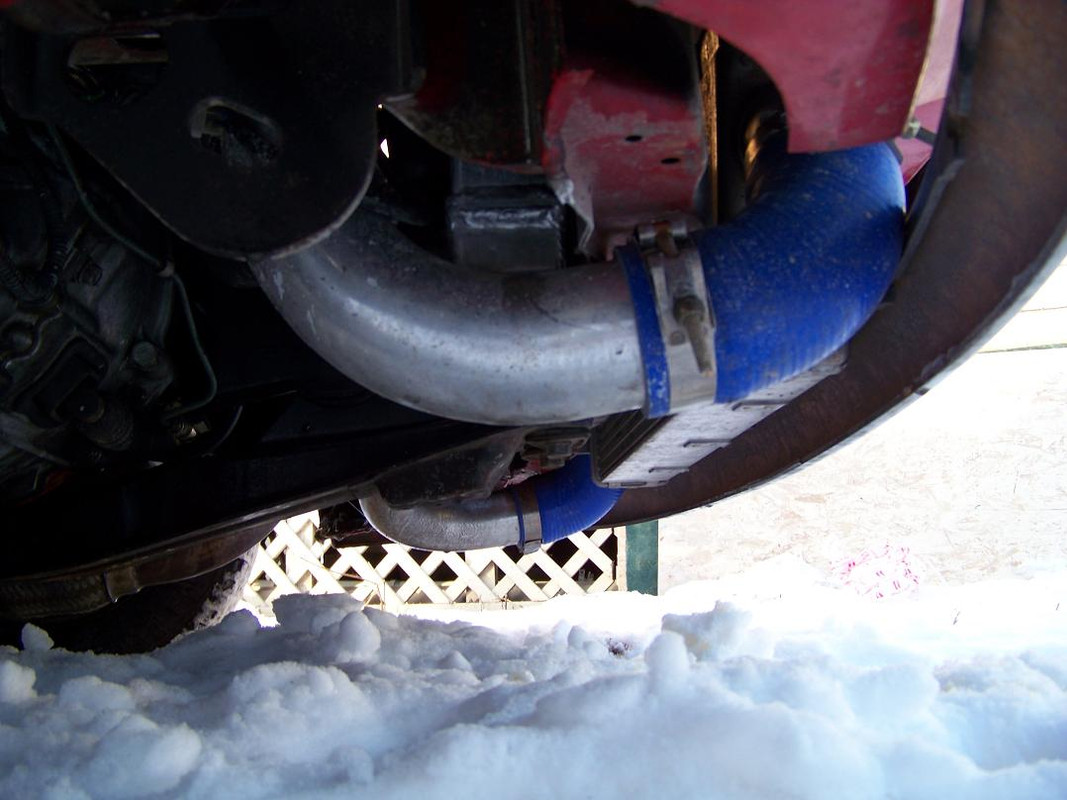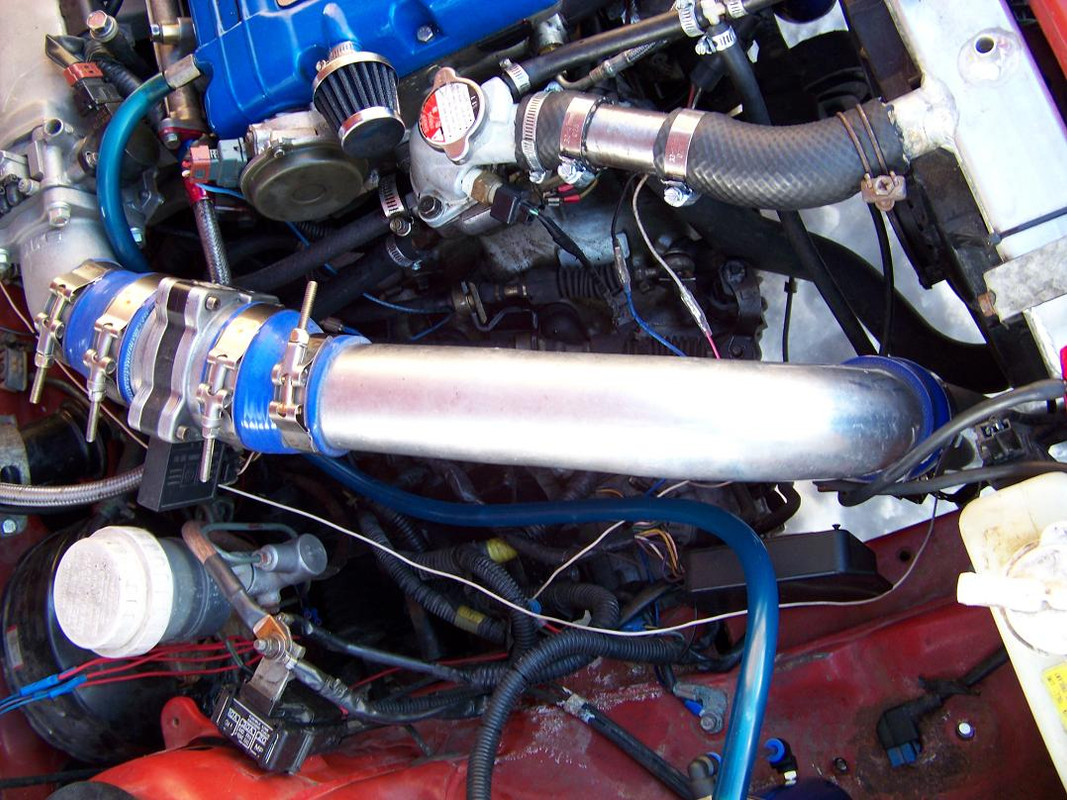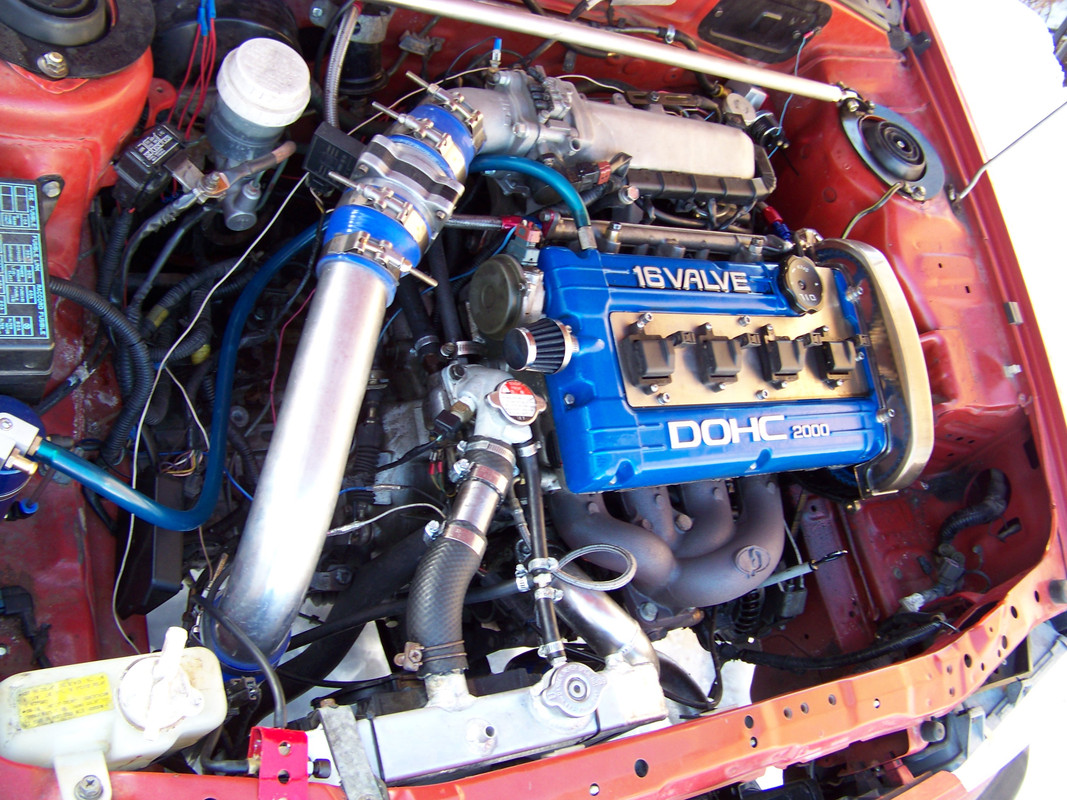 Bov was added later.
I hammered the ridge under the core support flat in the areas where the tubing/couplers would be as added insurance.
10 2.5" tbolt clamps
1 2" tbolt clamp
2 90* silicone elbows
1 2"-2.5" 90* elbow
2 2.5"-? (depends on the GM maf you run) silicone connectors
1 2.5" hump hose connector
3 Large J shaped 2.5" aluminum pipes
1 Standard "J" turbo outlet pipe
1 2.5" TB elbow
Hope this helps out anyone that wants to run an Evo intercooler!