Little update on some progress. It had a ton of little exhaust leaks here and there so I went to the parts store and bought a bunch of pipe to delete the leaking cat and holy resonator. My buddy did all the welding and he did a pretty damn good job for the material he had to use. Other than a little rasp at higher rpm it was still quite pleasant sounding. That night on the way home on the interstate it started to act up and I smashed the gas and it backfired. Let me tell you it scared the ever loving crap out of me and I had thought for sure it just blew up! After throwing it into neutral I quickly noticed it was still running but really f'ing loud now.
This was the outcome, straight pipe to muffler did not like that backfire.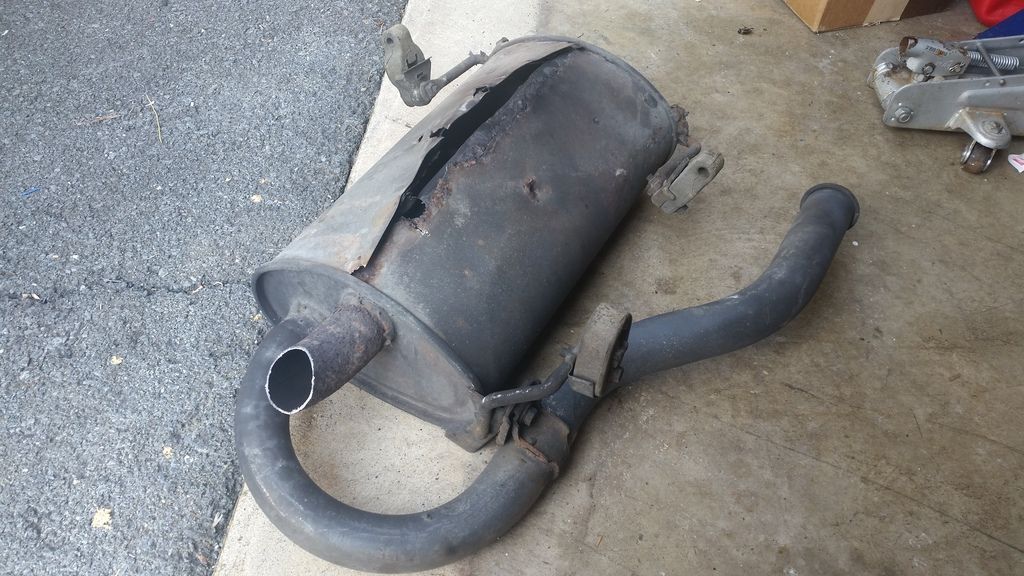 I had to get to the bottom of the bogging situation so after buying a really cheap fuel pump off ebay for 13.99 shipped the car ran perfect! In keeping with the el cheapo theme I also got a 55.00 distributor from ebay that I didn't even end up needing and just sent back. I still need to do a trans flush and address the rust issues before winter hits. Other than that I cleaned the seats up pretty well and the thing just drives way better than I would have ever expected it to. My buddy and I also put a new muffler on the car from something he had lying around, it looks like a tractor muffler? To pep it up in appearance a little we cut a collector down and flipped to achieve a horn like tip.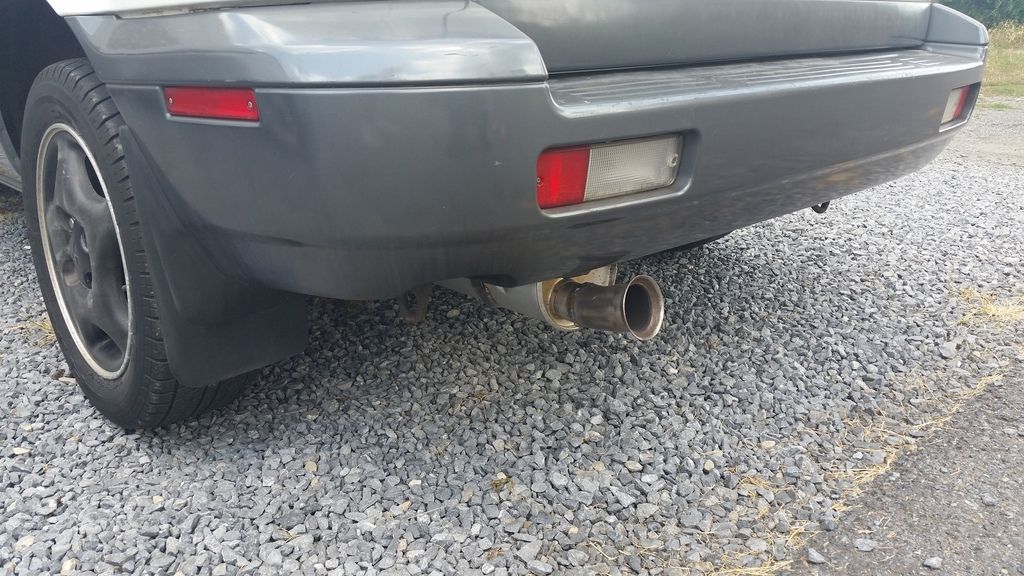 I also found out the weight of it without carpet, back seat and about a half tank of gas.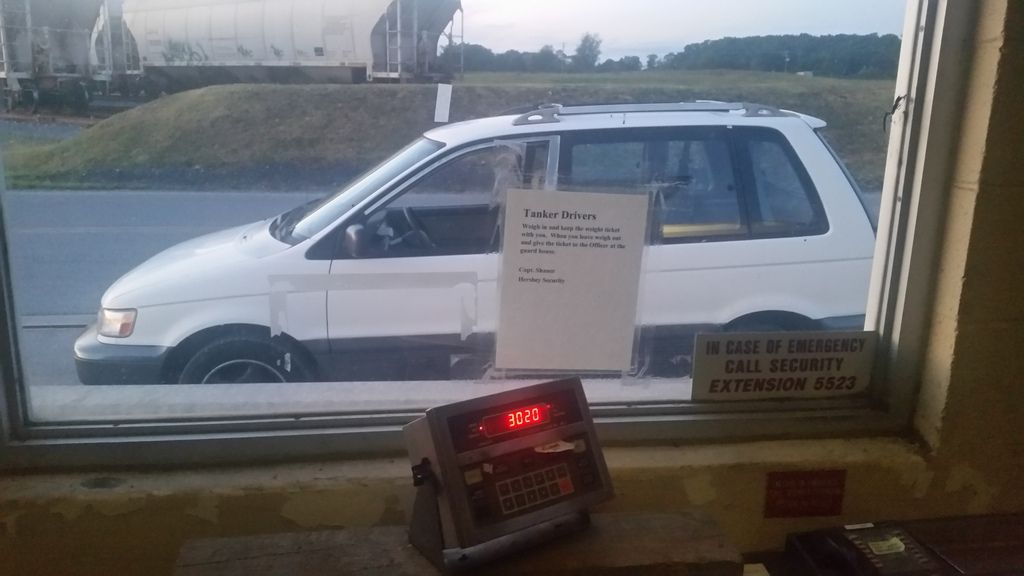 The car is pointing in all the right directions for a swap, check out the eprom TCU.
The next thing I really want to do is have a bull bar/light bar made for the front of it. It sounds silly but I think a more rally style type bar would make the front end look more aggressive. I have NOT seen another stateside with one on it, the RVR Sports Gear versions across seas aren't bad but are a little too much for my taste though. I purchased some sweet "JDM Yo" fog lights to mount to the bar when I get it made sometime soon. These are real deal Mitsubishi lights with "Mitsubishi" cages on them for super bonus points.
I just sat them on the bumper the other day just to get an idea of a possible mounting location.