I decided to do a little writeup for you guys on changing the interior color. I'm slowly getting rid of the fugly blue interior on my 4g sedan.
First things first remove the piece or pieces that you intend on painting. If you can't handle this part yourself sell the car
.
Blue door panel: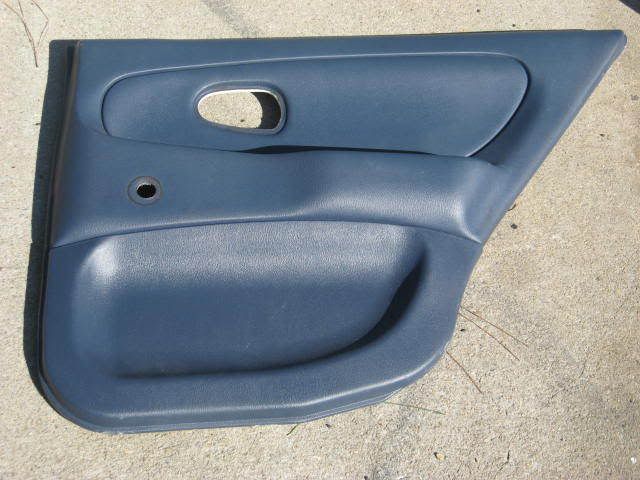 Now you need to clean the part and I mean really clean it. You have to get all of the dirt and buildup off so that the paint will stick. Paint does not like armorall. Here is what I used, warm water with dish detergent, some degreaser (test a small place first), comet and some SOS pads:
Lay the panel down and wet it, then spray it down with degreaser. Be sure to cover every inch of it. Then sprinkle on some comet and take the SOS pad and scrub it very well. Rinse the panel off and let it dry in the sun for a few hours.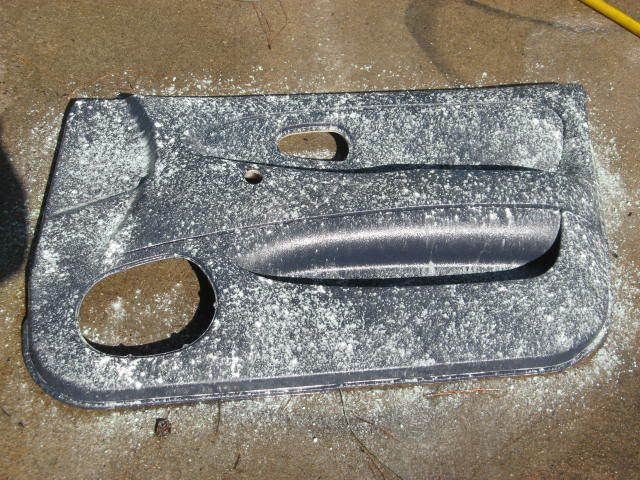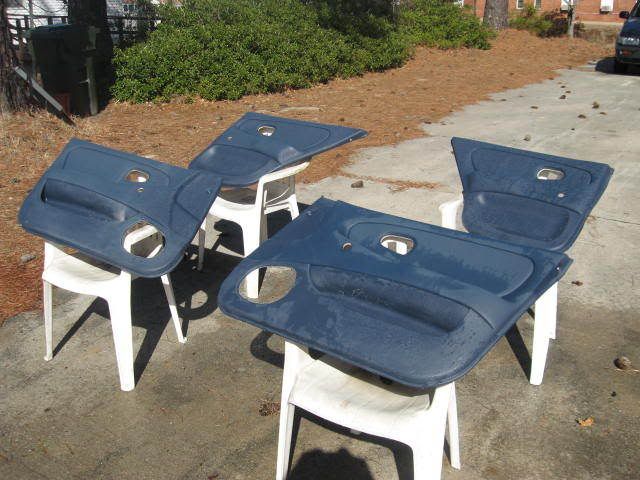 Once its dry then you need to wipe it down with wax and grease remover, then come back and wipe it down again with a clean dry cloth.
Give it a few minutes for the left over wax and grease remover to evaporate or blow it dry with an air hose if you're in a hurry. Now you need to mask off anything you do not want painted. I chose to mask off the little weather strip piece because I didn't want to break it trying to take it off.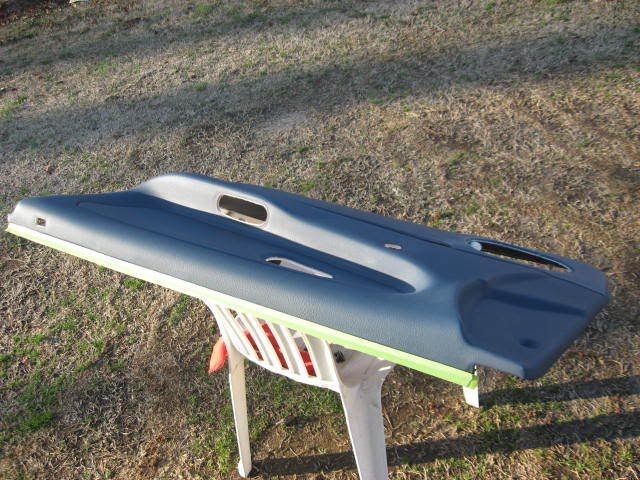 Now you're finally ready to paint the panels. I use SEM products but I believe Dupli-Color makes interior paint as well. SEM also sells a product to help the adhesion on plastics. I used this on mine, its called sand free. I also chose to change my interior to black but they have a ton of other colors in case you just want to make it look new again and keep the same color.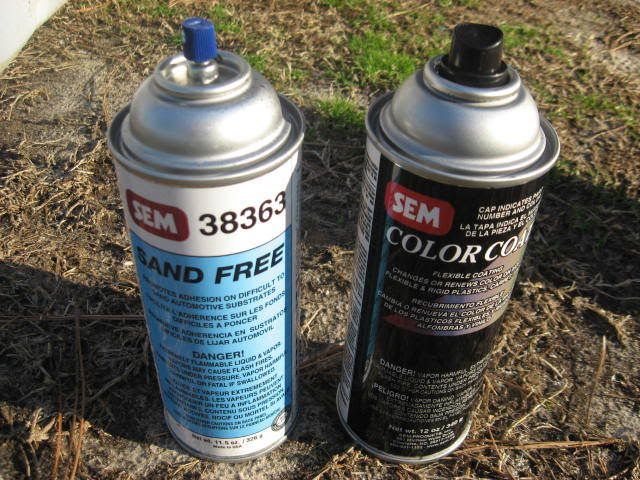 Spray down one coat of the sand free, you want a good solid coat but not too much so that it runs. While this stuff is still wet you spray down a very light coat of paint. You barely want to cover the panel, you're not trying to cover it in one coat. Once this coat is tacky (3 to 5 minutes) go ahead and apply a second coat. You can put a heavier coat on this time as the first coat will help it to bond. Wait another 3-5 minutes and apply your last coat. Be sure to cover the panel this time and that its all even. Make sure that you are happy with it before the paint cures. I wouldn't use more than 3 coats of paint, that should be plenty. You can handle the part in about an hour but I usually give the parts at least a few days to cure before trying to reinstall them in the car.
Finished panel: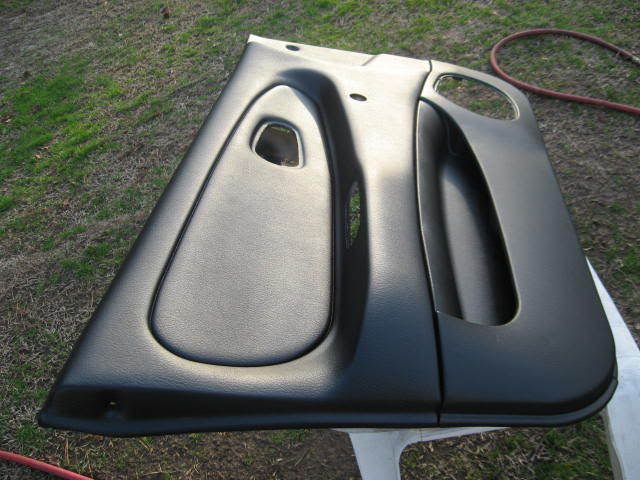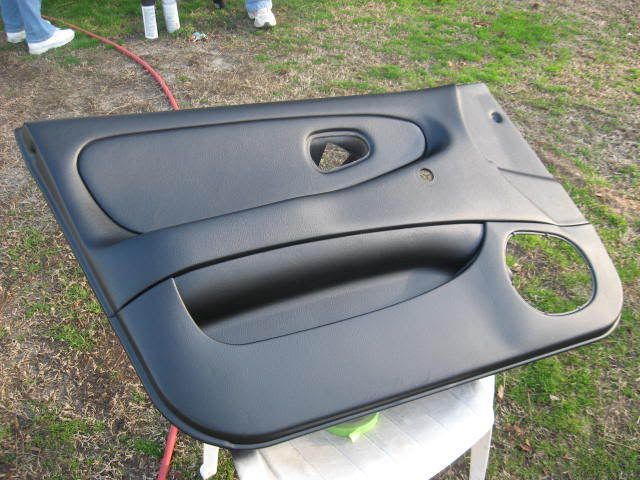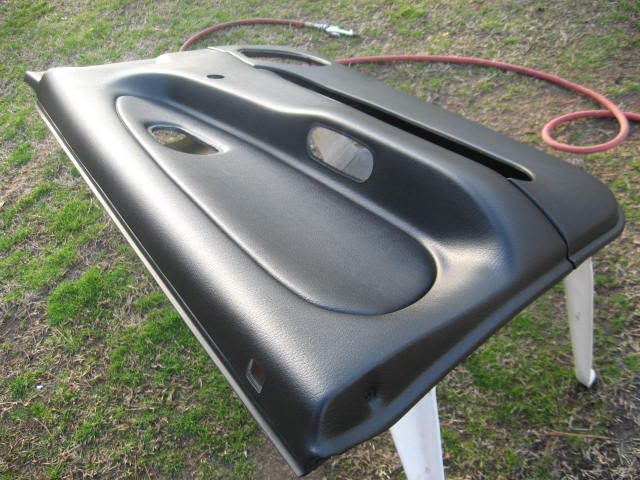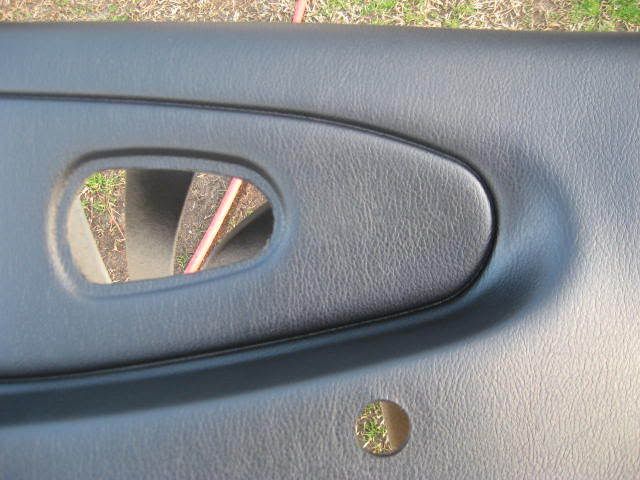 As you can see it looks like a black OEM panel. If you take your time and do it correctly you'll be very happy with the results. It is alot of work for sure but in my opinion its well worth it in the end. Now I just have to finish the other parts and get it all back in the car. Once its fully cured you can armorall this just like you do any other interior trim. I got the paint and the wax and grease remover from Napa, the other stuff can be found almost anywhere.